The trip to Disneyworld, day 2
September 4, 2010
12:41 am, I am in Camden, South Carolina.
We are doing 60 mph and 241 feet about sea level.
I am wide awake, but probably will pay for it later.
1:28 am, We are stopped in Columbia, South Carolina
<![if !vml]>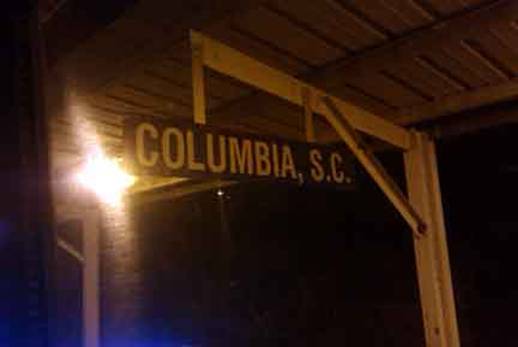 <![endif]>
. We are in Savannah, Georgia now. I am pretty sure we stop around here some where. I slept for maybe an hour or so. I will lay down again shortly.
I feel asleep till about .† We are pulling into Jacksonville, Florida.† I am packing away my electronics to go for breakfast in the dining car. Itís still dark outside while we pull into the station.
I have my usual, Cheese Omelet, bacon, home fries.
<![if !vml]>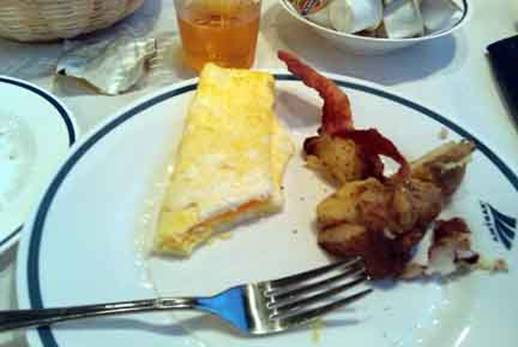 <![endif]>
7:15, we are pulling out of Jacksonville.† This is a longer stop, as they service the locomotive, refueling it.
After breakfast, I head back to the room, and just look out the window.
9 am, Deland now, then comes Winterpark, then Orlando.† Deland to Winterpark to Orlando, there should be a song, for it makes me happy J
, Winterpark, what comes next?† In 15 minutes, I will know J
A couple of minutes after leaving Winterpark, they want our luggage by the door, as itís a quick trip from Winterpark to Orlando, but we go soooo slow, I feel I can walk faster.†
First problem of my trip, the handle on my luggage doesnít extend. I try pulling on it, and it doesnít move.† So I move the luggage by holding onto the handle. Not the best way to handle it, but I have no choice now.† I donít have time to empty my luggage to figure out whatís broken.
After Winterpark we pass Church Street Station.† There is a preserved passenger steam train that we pass.† I am always trying to take photos and video of it.† Never get a good image of it.† Here is this yearís photo J
<![if !vml]>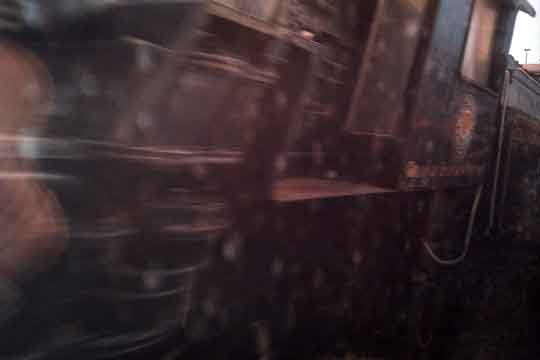 <![endif]>
10:10 am† Hello Or Lan Do J
<![if !vml]>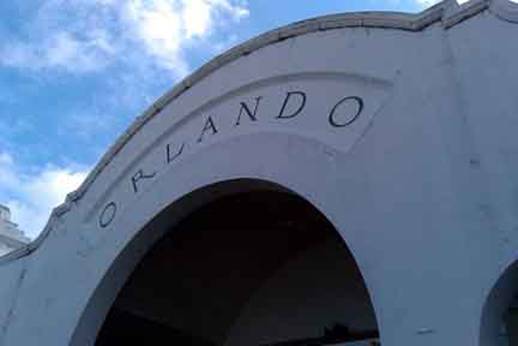 <![endif]>
I disembark the train, and head towards the rear to the parking lot, where Bob from Sunray Transportation usually meets me to take me to Pop Century.† Bob is there waiting for me.† Tell him about my misfortunate luggage and climb in the back of his suv.
Pretty soon I am at Pop Century J† One adventure ends, another begins.