September 3, 2011
Day one
Its now.† I am in my room for the next week. I shaved and showered, only taking two cameras with me.† My Canon digital still camera, and my Sony Hi def camcorder.†
Leaving the scooter in the room, I head towards Pop Century bus stop to go to Animal Kingdom.† There is a Rib meal calling my name :)
<![if !vml]>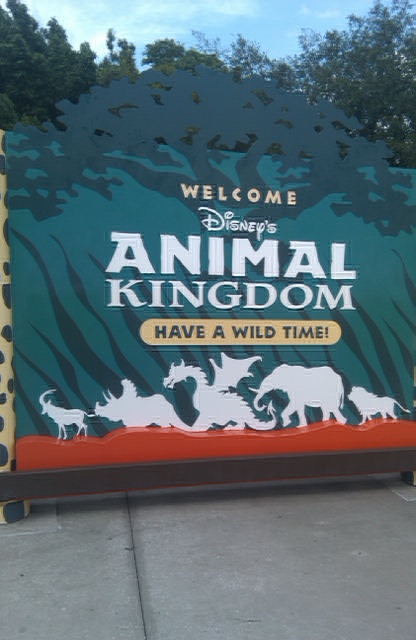 <![endif]>
Here we go again.† So I go to do the ticket/finger scan. I am greeted by the CM with "oh no, you had to come to my line"

Yes, he is a member of RSN (Red Sox Nation), from Massachusetts.† As I am walking away, he tells me to lose my NY Yankee Baseball cap. I am not going to put up with that the whole week. Really starts my vacation off on the wrong foot.

I get the chicken and ribs, got a new dessert, chocolate mousse.
<![if !vml]>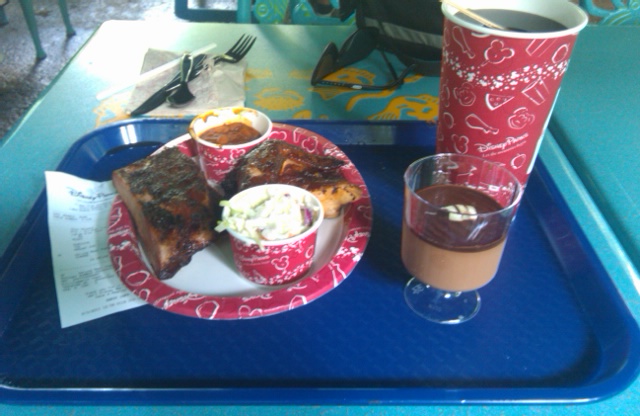 <![endif]>

<![if !supportLineBreakNewLine]>
<![endif]>
A party from the Far East was giving away their desserts to other guests. It was nice of them. They offered me, but I already had one, but others thanked them and took it.
After eating, I notice people entering to see Its Tough to be a bug, so I do that. I remember before leaving, that this ride was supposed to be closed for a rehab.† Standing and waiting for the next show is a little tough on my bad leg. I try to shift my weight to the left leg.
<![if !vml]>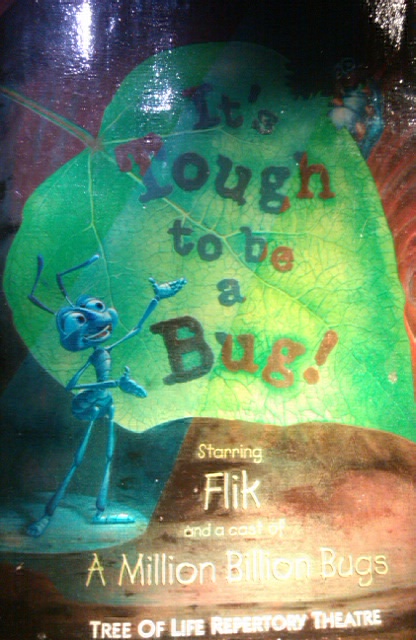 <![endif]>
I head to Epcot now.
<![if !vml]>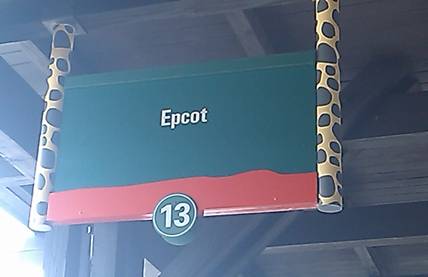 <![endif]>
†From issues I had last year, I am setup with four priority passes per park. I enter Epcot and head over to Guest Services by Spaceship Earth.† After doing some searches, she finds the information in the system.† She fills out a pass, generic, can be used for any attraction.† It can be for multiple people, but I get it for only one person. She also gives me a piece of paper with a number on it to help the next Guest Services CM to find my account in the sytem.† I am going to use it for Spaceship Earth Haha, just kidding, there is never a long line for this attraction anymore.† I will use it for Soarin, after riding Spaceship Earth.
After riding on Spaceship Earth, I go to the post ride section to find my video to email it to myself. Of course I can't find my post ride postcard video, just like last year.† I cant help but thinkÖ my Yankee hat too offensive?† I wonder how many others ever have this problem ?
I enter The Land Pavilion and feel like getting myself a red fruit punch Powerade, but all they had in the Sunshine Seasons was blue or yellow. I got the blue. It wasnít real cold, but cool enough. Will drink this and do Soarin next.
This is interesting.† You know at the beginning of the ride, they give you the usual warnings about no flash photography or video taping?† The sign of the times ? They now also say no cell phone usage.
Even though I enter through the fast pass return line, I still had to stand like 15 minutes.
I go and hang out in Mousegears to see what they have for sale.† This is their current purchase offers.
<![if !vml]>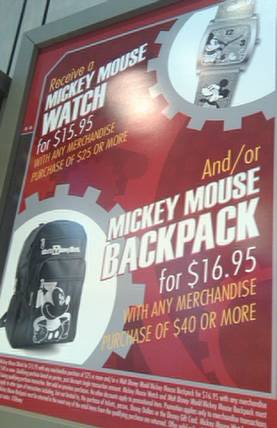 <![endif]>
The backpack is interesting.† I have the watch from last time, not so interested.†
I head for the bus to take me to the Animal Kingdom Lodge.† Short wait and I am at the Lodge.
<![if !vml]>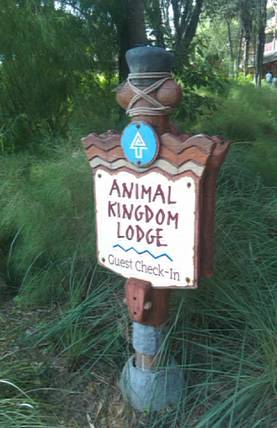 <![endif]>
Again, they sit me any further away from the food, I would be sitting outside the place.† When the waiter came and introduced himself, asking what I wanted to drink, I told him Diet Coke, and I hope he doesnít forget about me sitting all the way in the back.
What I am guessing are people from Latin America are seated next to me.† One mother is breast feeding her child in the restaurant.† And there seems to be a issue on how many people were supposed to be sitting at the table.†† While eating, both cell phone batteries I had, died, the last one while I was eating. I didnít have any means to recharge it.† The best items I remember eating was in order of what I liked best was Kool slaw, and something that tasted like sweet potatoes. Had carved loin, ribs, chicken. Tried some other things, didnít like too much.† For dessert I had some Zebra Domes, donít remember seeing any warnings that they contain alcohol in the past. I am surprised they can serve alcohol like that.
I will be back at Boma in the am for breakfast.
To get back to Pop Century from Animal Kingdom Lodge, I took one bus to the Studios, then another bus to Pop Century.† Once back in my room, I changed into a bathing suit, took a swim in the pool.† Afterwards I went to the food court for my refillable mug and some type of snack.† I like the new beverage mug they have.
<![if !vml]>
<![endif]>
The translucent green is nice.
End of day one