Day four
September 7, 2016
We had a bit of a wait for a bus to take us to Typhoon Lagoon.
<![if !vml]>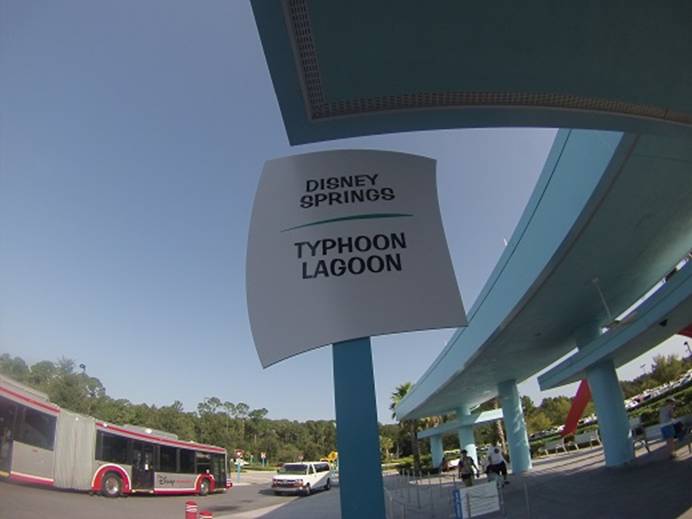 <![endif]>
<![if !vml]>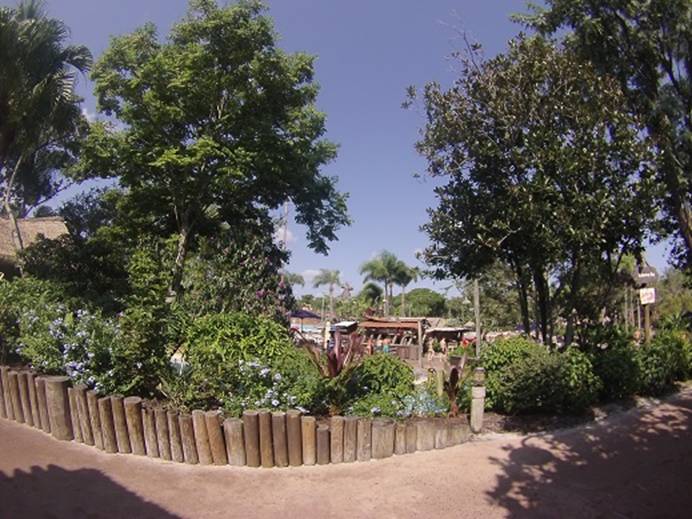 <![endif]>
† Since my mother scrapped her leg, after renting a locker, we went to first aid.† The nurse changed my mothers dressing so she can get it wet.
My mother spent most of the time just sitting on a lounge chair out of the sun.† I spent time in the wave pool.† I always enjoyed it.† The way they have the wave pool setup.† After 90 minutes of large waves, they have 30 minutes of gently waves.† I invite my mother into the wave pool at this time.†
Yes, the camera I was using is waterproof as evident by the following photo.
<![if !vml]>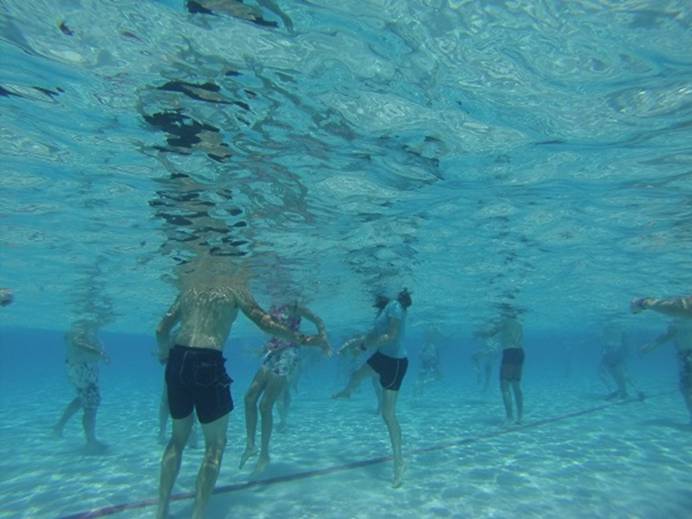 <![endif]>
Something new this year.† They only have one bus leaving Typhoon Lagoon at , which takes you to Disney Springs, formerly known as Downtown Disney.† We leave Typhoon Lagoon just before 1, but still need to take a bus to Disney Springs, then another bus to Art of Animation.
After changing back at our resort, getting our scooters, we head to Epcot for lunch at Le Cellier.† We arrived 5 minutes late for our ADR, had a 5 minute wait to be seated. We shared the chedder cheese soup.† Not that much to share, but we did.† I had rib eye steak.† My mother also got steak, but didnít like it and got a fish dinner instead.† I paid out of pocket for this meal, not using two credits.
We rode Soarin again.
† Went on Living with the Land.
†Going to get a DAS return time for Test Track, then ride Mission Space again.
Just wanted to mention this from this first mornings ride. While waiting to board the Disney Springs/Typhoon Lagoon. There was a family with a 2 and 5 yo boys. The mother gave both kids some Mickey shaped lollipops while waiting in the line. One kid drops his to the ground. The father picks it up and hands it back to the kid. The mother comments... mummm.. dirt flavored lollipop. But doesnít do anything else while the kid places the lollipop back in his house. Now I donít believe in making the kid cry by yelling at him, but I wouldnít let him place it back in his mouth either.
I went to TT, got my FP return time on a paper ticket because his tablet couldnít scan my MB, rode MS again, just was me and my mother in the simulator. Very light crowds. Rode TT. We left the scooters outside this time.
Here is the commercial I created for the Test Track car I created.
We went to check in for the Illuminations Sparkling dessert party around . Said they will allow people in at , so we waited. I had some champagne, chocolate lava cake with ice cream.
<![if !vml]>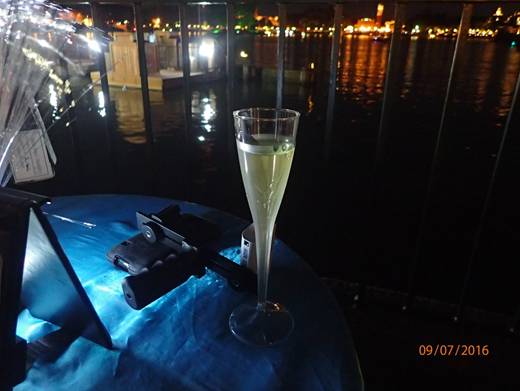 <![endif]>
†Some other little desserts and some baklava. I had mostly water and just a cup of decafe coffee. They did have some liquor add in for coffee too. Didnít make myself eat too much. † Before Illuminations started, we were treated to the Star Wars Fireworks show in the distance from the studios.
After Illuminations was over, we stopped by Mousegears to let the crowds empty out a bit. Still had a bit of a wait. Made it back to the resort and looked in the food court for a nash, nachos and cheese, but they donít sell that here. oh well.
Will try something new tomorrow for breakfast, steak and egg sandwich.