Day six
September 9, 2016
Shirt of the day
<![if !vml]>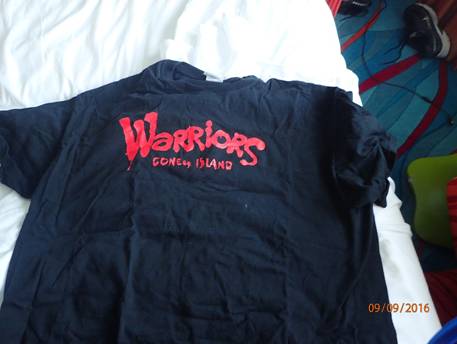 <![endif]>
take from last nights Mickeyís Not So Scary Halloween Party
<![if !vml]>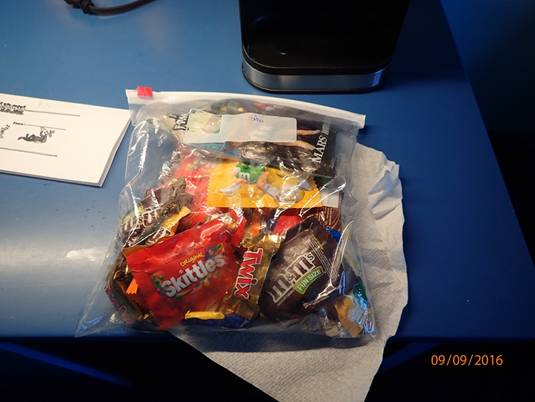 <![endif]>
Another nice day
<![if !vml]>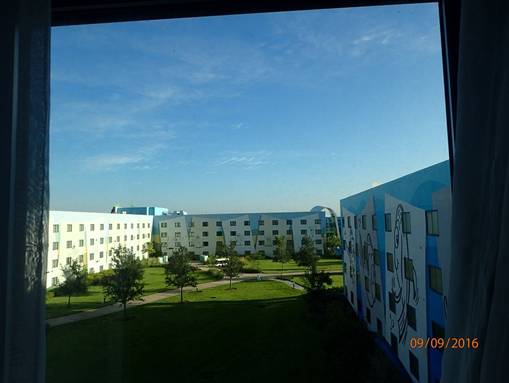 <![endif]>
I noticed this morning when filling water in my Brita water bottle I somehow broke the filter.† My mother gave me the Brita bottle that she wasnít using but had for the last two days.† Its funny, previous trips, I used to take extra filters and even a extra bottle, but not this trip.
We have a ADR for breakfast at Captains Grille.† So the plan is to take a bus to the studios from our resort.† Then ride the path to the Yacht Club.† We are running late, we are at Art of Animation waiting to get on the bus and our ADR was for 10 minutes ago.† But itís a quick trip to the studios.
†
I checked in late, but no big deal.† We both had the buffet option.† The price wasnt on the menu.† It was $22 a person.† Years past, they had a chef making omelets to order, no more.† They also didnít have bread, just croissants.† I had a lox on croissant.† Just not the same.
After eating my mother wasnít feeling well, so we stopped by the gift shop for her to buy some medicine.† The CM saw my shirt and liked it.† Asked where I got it.† I told her.. know where the end of the movie takes place?† Thatís where I live.
After breakfast we headed to the International Gateway to enter Epcot.† After going over the hill there were some metal barricades in the path.† I went to the left, when I should have gone right, so we had to backtrack around the barricades to go to the entrance.
I guess because of the light crowds entering the park, they made everyone go through metal detectors.† This is some thing new this year.† Other park entrances, it was random.† This time everyone had to.† They asked me if I can stand up first, said yes, said empty your pockets, etc, just like the airports.
<![if !supportLineBreakNewLine]>
<![endif]>
We got a DAS return time for Frozen, did the American adventure, rode Frozen second time this trip.
, then went to ride Universe of Energy.
On the way to uni, my mother stopped by the first aid station to get more supplies for wounded leg.† She mentioned she was getting a cold, and they gave her good cold medicine for free, better then the stuff she paid for earlier in the day.
<![if !supportLineBreakNewLine]>
<![endif]>
Rode Universe of Energy. Possibly for the last time as rumors has it being demolished for a Guardians of the Galaxy ride.
after uni, did living seas ride
, do some shopping at mousegears
<![if !vml]>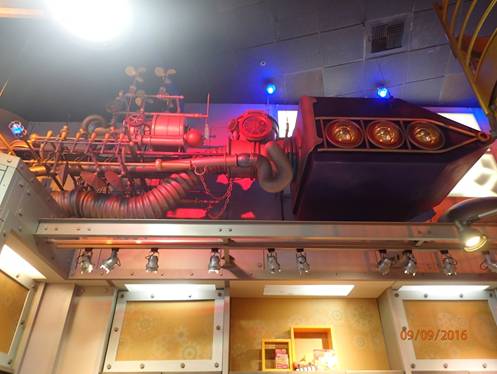 <![endif]>
Hanging in Mousegears
From original Journey into Imagination ride
A Dreamcatcher
†before heading to akl for boma
<![if !vml]>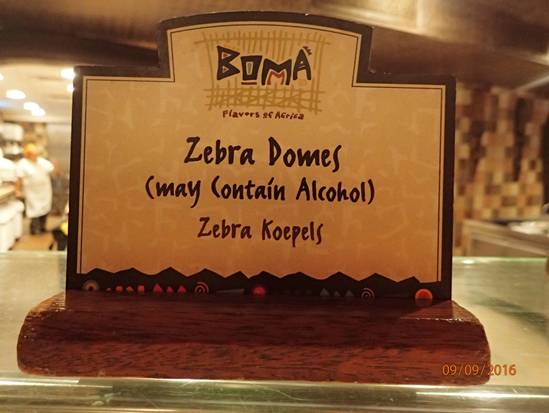 <![endif]>
finished eating at Boma. saw some animals by the resort.
<![if !vml]>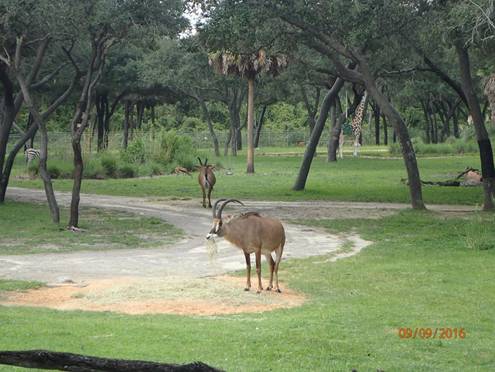 <![endif]>
†going to be heading to studios from here shortly.
I got back to the studios just after . I exchanged my Fantasmic Dinner Package tickets from Sunday for tonight's show. The tickets were good for 5 days, I thought tonight was the 6th, so they wrote me two new passes at guest relations. I asked what time do they open the gates. The CM looked at the ticket which said , so he said . I knew it should be earlier, so we rode to the FP entrance for Fantasmic and they were allowing people in. So we rode up, parked the scooters at the back and walked down the center section which was reserved for dinner package guests.
<![if !vml]>
<![endif]>
There was a group of young teenage girls for Argentina, guessing soccer team or something. They all had team shirts with numbers and last names. Before they arrived, I had perfect seating, then they sat all around us. They were rowdy doing things with light sticks, starting the wave. As soon as the show started, they quieted down.
What I was doing this trip was streaming it live through Facebook. But like what happened yesterday at not so scary party, as soon as I tried to save it for future viewings, FB said it contained copyrighted music and cant be saved. Oh well.
The boat they use to end the show must be down for service again as all the characters just showed up around the island set and waved to us.
When the show was over, we waited for the crowds to thin out before attempting to leave. We made it back to the resort about . The show ended at 9. So we made decent time.
Tomorrow.. last day