Day three
September 6, 2016
We have breakfast at Kona Cafť in the Polynesian resort this morning.† To get there, we will take a bus from our resort to the Magic Kingdom, then the monorail to the Poly.
<![if !vml]>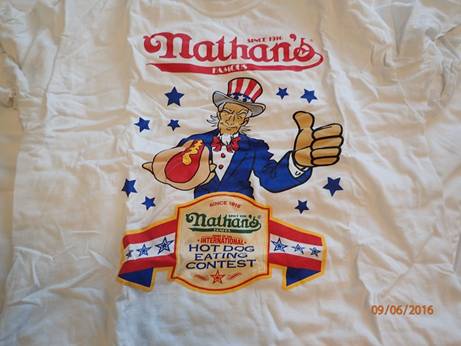 <![endif]>
shirt of the day
<![if !vml]>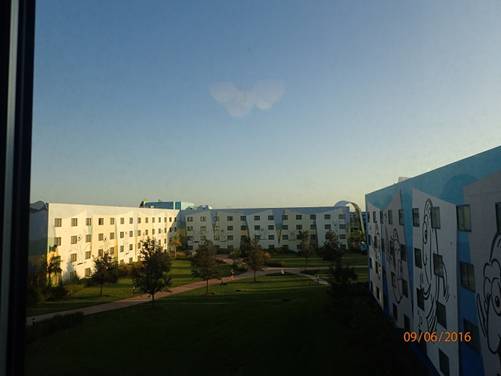 <![endif]>
nice day outside
Slight issue on the bus.† Years past, when I rented from Walker Mobility with the sunshade, I used to fold the sun shade over so people donít sit on it.† But not with the scooter we rented from Best Price Scooter.† We boarded one of the new extended buses. On the bus, a mother placed her young daughter on my scooter.† I didnít say anything till she gave her daughter some yogurt to eat.† At that point I said, sorry, you cant eat something messy like that on my scooter.† On the monorail, we noticed my mothers scooter had chips on it.† Evidently someone out of our view was eating chips and dirtied her scooter.
<![if !vml]>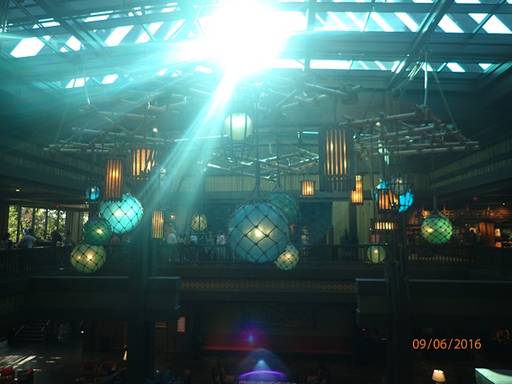 <![endif]>
Polynesian Resort
I suggested my mother get the Tonga Toast
<![if !vml]>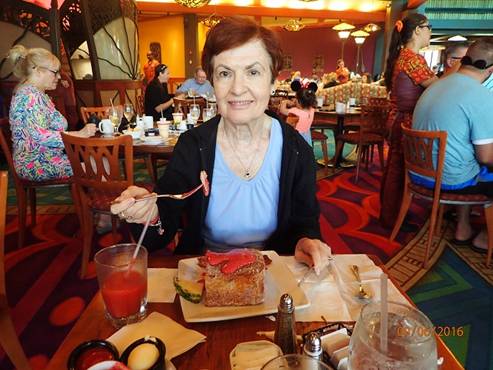 <![endif]>
, I had steak and eggs.
<![if !vml]>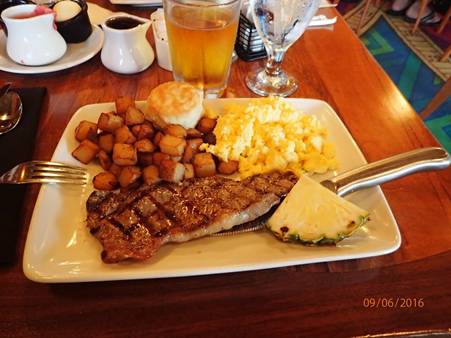 <![endif]>
† Everyone swears by Tonga Toast.† She didnít like it.
After eating we went to the Magic Kingdom.† I got a GAC return time for the Jungle Cruise.† Since they handed us a paper ticket return time, I decided to get a GAC return time For Pirates of the Caribbean on the Magic Band.† The wait was too short, so we rode it then.
Heading to Tomorrowland
†to ride Buzz Lightyear next.
<![if !vml]>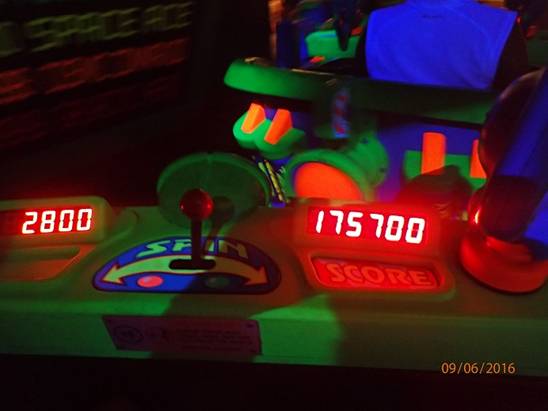 <![endif]>
<![if !vml]>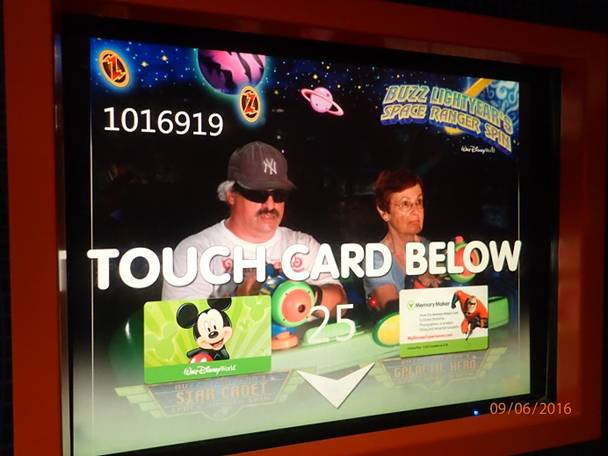 <![endif]>
†After Buzz, we rode Carousel of Progress.
After cop, we rode Little Mermaid ride,
†then rode Haunted Mansion.
We had lunch at Be our Guest.† Since we were doing something unusal, we ordered through a person, not a kiosk.† The wait was longer.† Again we shared a meal here.† We both had Onion Soups.† One was a snack credit.† The second was instead of dessert.† We shared a turkey sandwich.
<![if !vml]>
<![endif]>
<![if !vml]>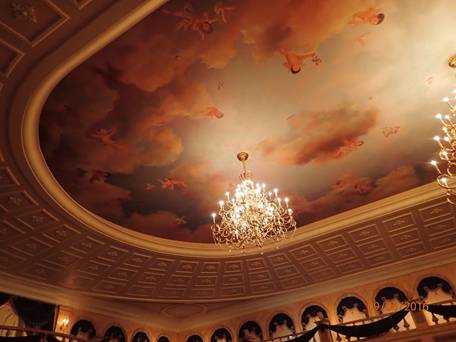 <![endif]>
After eating we exited the restaurant after the parade had started.† We can see the parade in the distance going down Main Street in front of the castle.
<![if !vml]>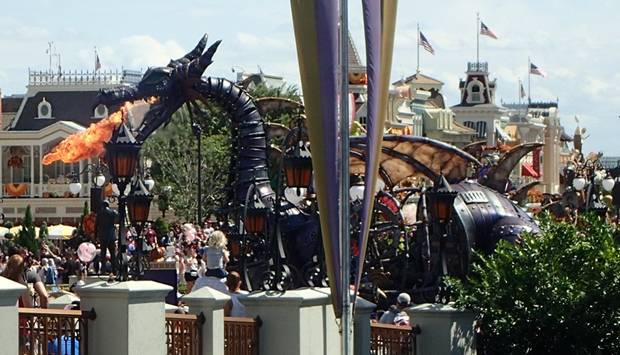 <![endif]>
Heading back to ride Jungle Cruise, we stop and do Hall of Presidents first.
Then rode The Jungle Cruise.
After that we head back to the room to rest before going back to ĎOhana.
We rested in the room for about an hour. Maybe not worth it, but we did it. Going back, we made good time back to the Magic Kingdom, then took the monorail from MK to Poly. We seemed to be sitting at the Contemporary for bit, but we made it just on time.. . We sat till about and we were seated in the back.
Service was a little slow at ĎOhana. They brought out the salad, then we waited on the starters, Pork dumplings, chicken wings, noodles and some veggies. I used to complain how they brought lots of food for just one person. Now they brought very little for two. They brought just 4 dumplings. I asked for more, they brought 4 more. Then they started finally on the chicken, beef, and BBQ shrimp. I had one piece of chicken 4 pieces of beef, and I donít know how many shrimps. It seemed to me that after they went around once with each, they expected you to be done and ready for dessert. I asked for more shrimp and beef, but settled just for shrimp. It was getting close to and I was thinking about seeing Wishes from the beach. But while eating dessert, Bread pudding and vanilla Ice Cream, the lights dimmed and they played the music for Wishes inside. We could see the castle from the restaurant and most of the fireworks. We see the Electrical Water Pageant better from the windows.
<![if !vml]>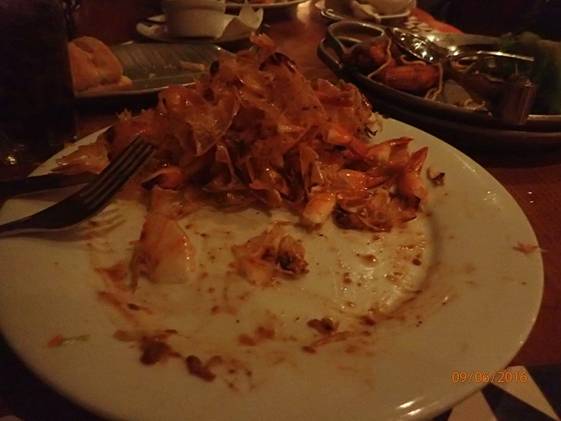 <![endif]>
had some BBQ Shrimps, left over the shells
I got the bill, but had to look for some light to see what I was doing. This meal was $40 per person. $85 for two plus tax. The breakfast this morning at Kona Cafť was $45. I always tell people to do the math. Itís the same meal credit can get both meals, but Dinner at ĎOhana costs twice as much as breakfast at next door Kona.
I forget about going back to Magic Kingdom as it closed at . So we took the monorail back to Magic Kingdom and headed to Art of Animation bus station, which is now the last bus station. The Magic Kingdom is a zoo. It was close to as we were loaded on a bus that can actually fit for wheelchairs or scooters.
Looked around the gift shop before heading to the room for the night.
right now tomorrow plan to go to Typhoon Lagoon.