Day 3
April 8, 2019
<![if !vml]>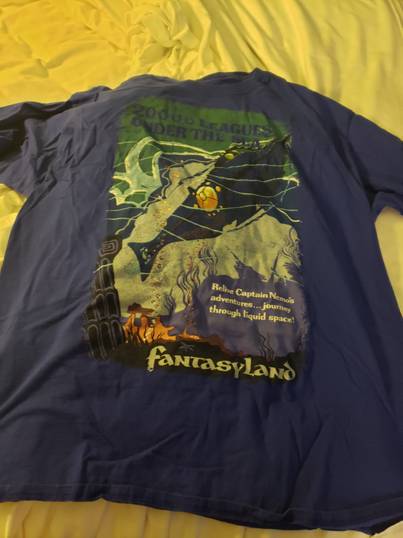 <![endif]>
shirt of the day
Today is Magic Kingdom day.† So my shirt of the day is Magic Kingdom themed, poster shirt of my favorite former ride in the Magic Kingdom, 20,000 Leagues under the sea.† If I get a CM to comment on the shirt.. my answer will beÖ cant wait to ride it.† Last time this happened, the CM started to stammer to break the bad news that the ride no longer exists.
I have a breakfast ADR at Crystal Palace.† They have Winnie the Pooh and friends characters who go around the dining room for photo ops and such.† I go there for made to order omelets and lox (smoked salmon) for bagel and cream cheese.† I donít go for character photos.† Some funny stories easting there in the past.† Going solo, once going up for more food, I returned to find my table cleared.† And this happened a couple of times, a character places his hand on the empty chair and looks at me.. like how come eating alone?†
Another bright and shiny day out.
<![if !vml]>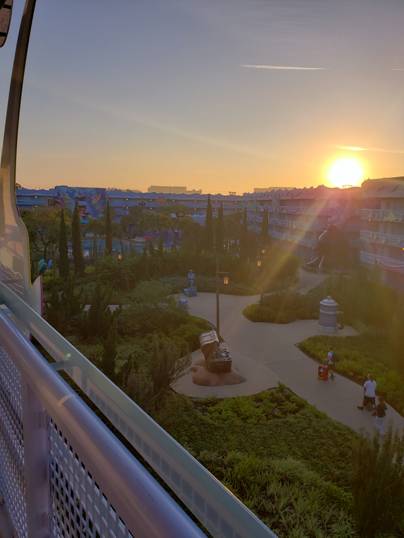 <![endif]>
Also early, its 7:30 am and I am out of the room already, sun rising over the building.† I am on vacation, supposed to sleep late, guess not.† Breakfast ADR at .
I make it to the resorts bus station to find a Magic Kingdom bus already loading passengers.† I rather wait what I hope is a couple of minutes for a new bus to appear, so I donít queue up till that bus leaves.
I make it to the Magic Kingdom through the bag check and heading up Main Street at .† Plenty time.† Here is a video of me entering the Magic Kingdom, riding up Main Street to park at Crystal Palace.
<![if !vml]>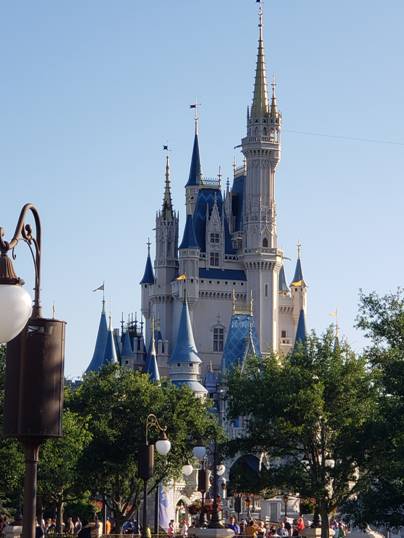 <![endif]>
my obligatory photo of the castle
I check in.† They take my cell number and will page me when ready to be seated. I wait a couple of minutes and I get the text message.†
<![if !vml]>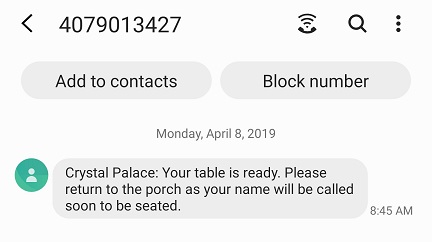 <![endif]>
They escort me in and seat me.† I ask for Apple Juice and chocolate milk to drink, head up to the buffet.
<![if !vml]>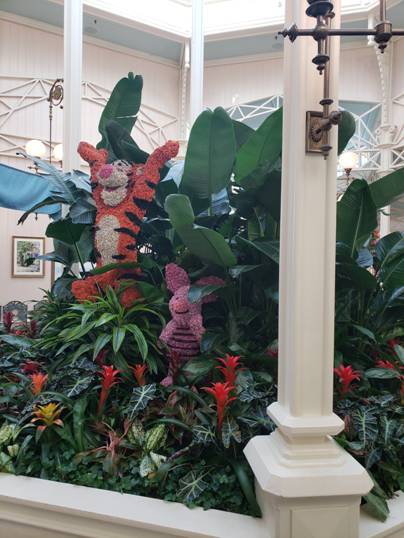 <![endif]>
Topiary inside the restaurant
<![if !vml]>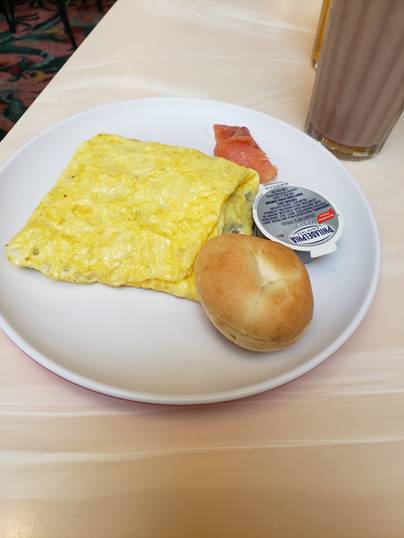 <![endif]>
my made to order omelet: Bacon,
cheddar cheese, and onions.† Bagel
with cream cheese and lox.
Chocolate milk and Apple Juice
<![if !vml]>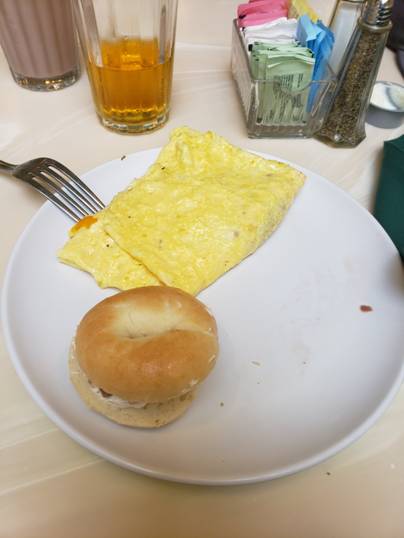 <![endif]>
had it again, minus the bacon.
While getting more food, witnessed this.† Someone topping his Mickey Waffle with chocolate ice cream.† Something just didnít seem right.
Now for the financial report on the dinning plan.† Cost per day (really per night) is $116, Breakfast receipt.
<![if !vml]>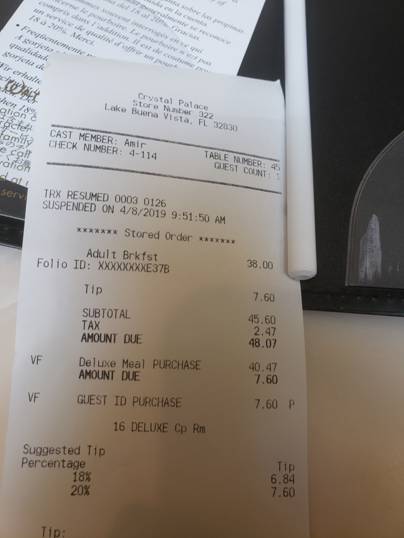 <![endif]>
Breakfast was $38.† $116-$38= $78.
After eating I head to do some rides, first up Enchanted Tiki Room.
<![if !vml]>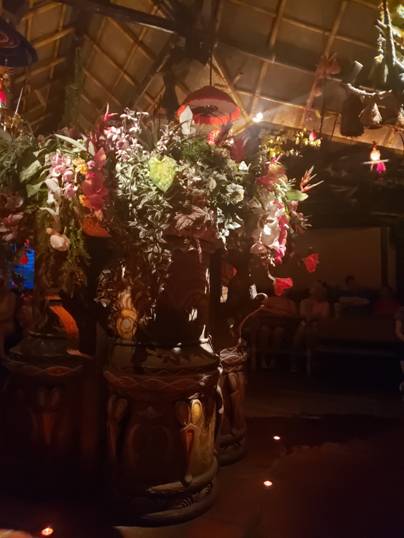 <![endif]>
Here is the video
I tool around the walkways and find the moat around the castle drained in some areas.† They are widening the walkways in anticipation of more guests coming into the parks.
<![if !vml]>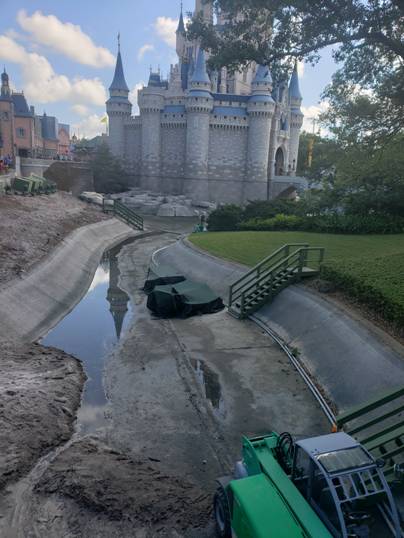 <![endif]>
I head over the my current favorite ride, Buzz Lightyear.
<![if !vml]>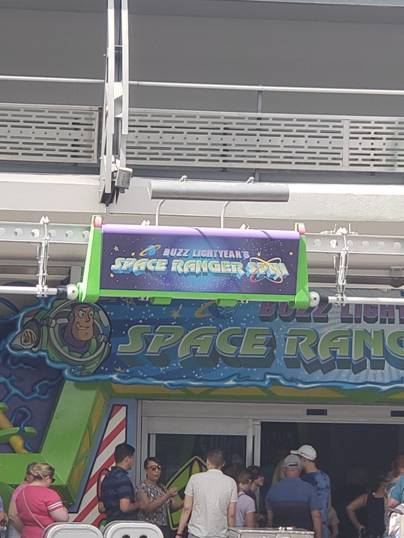 <![endif]>
Something strange is going on, the Fast Pass return line is out the door.
<![if !vml]>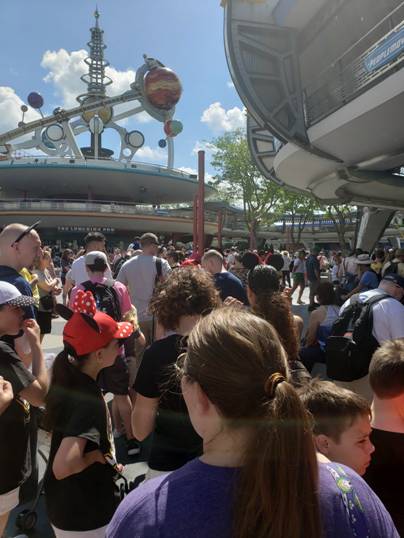 <![endif]>
all the people in front of me
Here is the video I took of me riding Buzz Lightyear
†Then Carousel of Progress
<![if !vml]>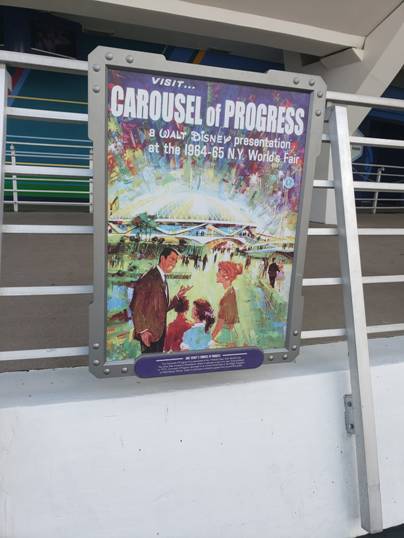 <![endif]>
Normally, they say no video taping allowed.† They didnít say it this time, so I recorded it in 4k video.
Then I went to The Haunted Mansion
<![if !vml]>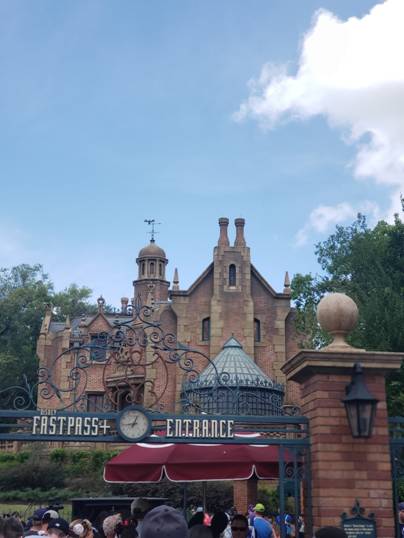 <![endif]>
Here is the video of the mansion
<![if !vml]>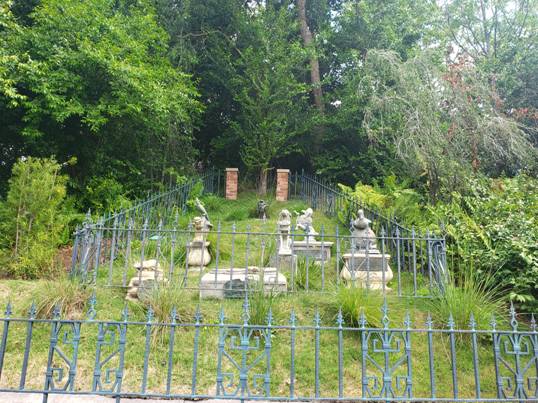 <![endif]>
Pet Cemetery with Mr Toad
Walking by Itís a Small World, I see they posted a 35 minute wait. Wow, never seen that before.
I go to Peter Pan and get a DAS return time.
Then I head over to eat lunch At Be Our Guest.
<![if !vml]>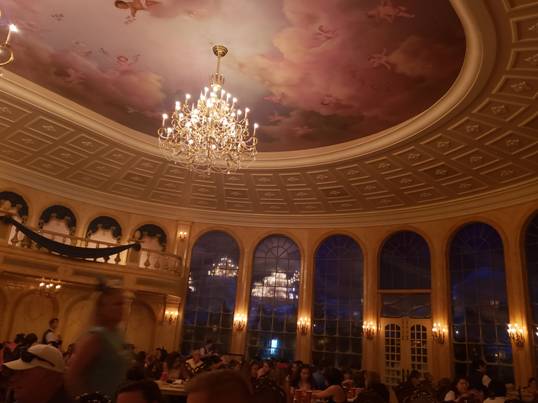 <![endif]>
<![if !vml]>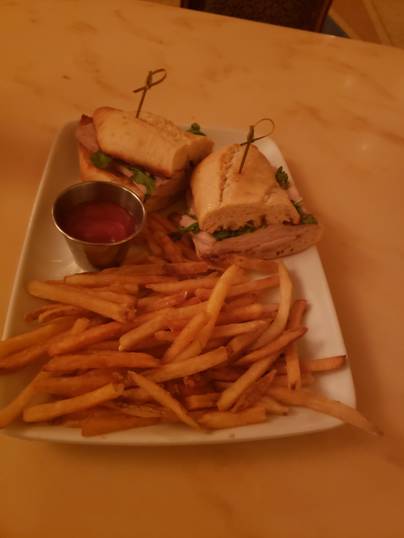 <![endif]>
I have the carved turkey sandwich ($16.49) and soda ($3.99).† Lunch would have cost me $20.48.† So lets see.† So I have $78 still minus $20.48 leaves me with $57.52.† The lunch itself was very unimpressive.† The fries cold and a little on the junky side.† Not my favorite type of French fry.
After lunch I head to use my DAS return time for Peter Pan. I was told to return at , Mickey turns blue, the CM is busy training someone, so I proceed to ride anyway.
<![if !vml]>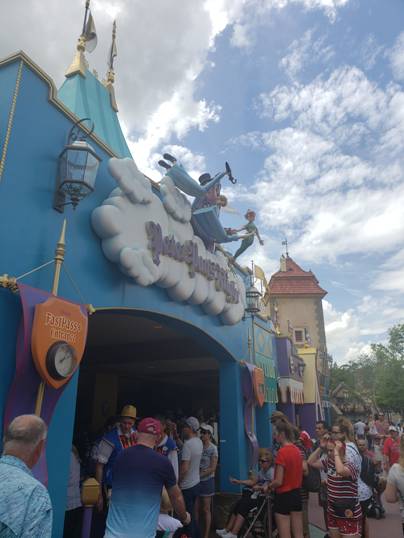 <![endif]>
Here is my ride video of Peter Pan.
I go ride Pirates of the Caribbean next.
<![if !vml]>
<![endif]>
Here is that video
Jungle Cruise next,
<![if !vml]>
<![endif]>
Here is he video I took of the Jungle Cruise
Like I mentioned earlier, my favorite ride in the Magic Kingdom was the submarine ride 20,000 Leagues under the sea.† Since they closed it and removed it, every trip I make, I take a photo of my hand shaking its fist in anger that its no longer there.† Here is this years photo of my angry fist shaking.
<![if !vml]>
<![endif]>
Darn youÖ Darn you all to heck
With my back to Winnie the Pooh, I go on that ride next.
<![if !vml]>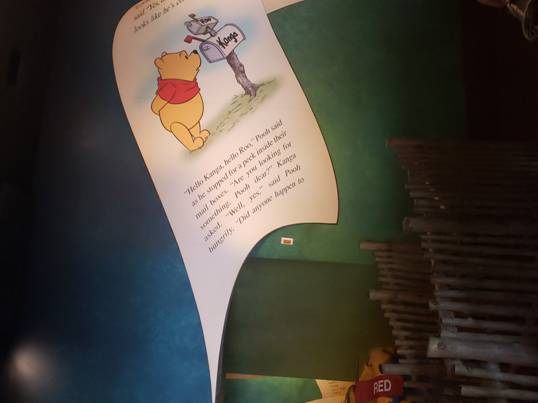 <![endif]>
Here is the video of Winnie the Pooh
Philharmagic next, then Hall of Presidents.† Everytime I passed HOP, I kept missing the start of the new show.† Its now a 22 minute wait, so I just decide to wait.
<![if !vml]>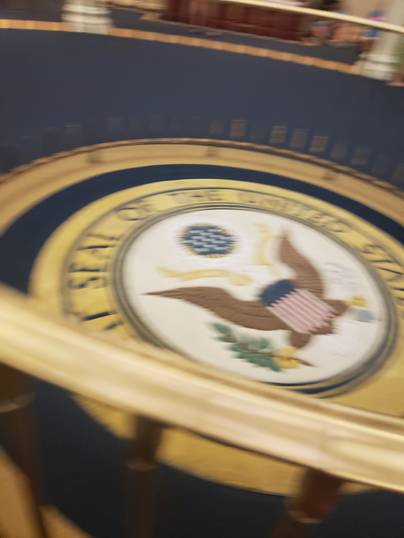 <![endif]>
Here is that video.
I then go on the Little Mermaid ride, the Magic Kingdom version.† I can never remember the rides name, too many rides based on Little Mermaid.
<![if !vml]>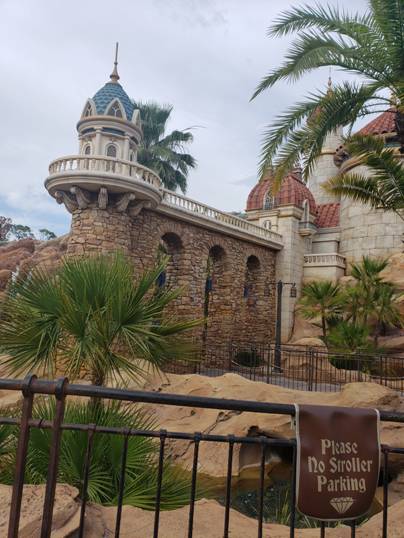 <![endif]>
Here is the video of Under the sea Ė Voyage of the Little Mermaid
I then go ride Itís a Small World
<![if !vml]>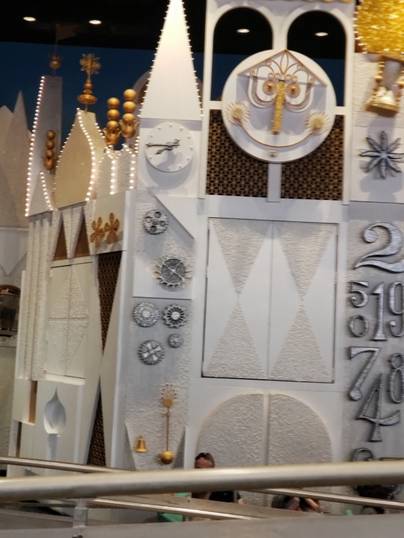 <![endif]>
Here is that video
I am meeting Virginia at ĎOhana in the Polynesian Village Resort.† To get there taking the ferry boat from the Magic Kingdom to the Ticket & Transportation Center.† Then take the path to the Polynesian Great Ceremonial House.† I am paying for her meal as a thank you for driving me to and from Art of Animation and Orlando Train station.
Here is the video of the ferry boat ride.
And here is a video of taking the path from the TTC to the Polynesian Village Resort.
Now for this trip I am eating twice at ĎOhana, today at and tomorrow at .† Ok.. maybe my humor with workers go to far.† I go to the podium and ask how early can I check inÖ she asks what time my ADR is, I go tomorrow at . Then quickly add today at .† Itís a couple of minutes before 7.† She tells me to return to the podium at .† So I sit and chat with Virginia for a bit, go back and check in.† They take my cell phone number to text me when my table is ready.† They text me in a couple of minutes.
<![if !vml]>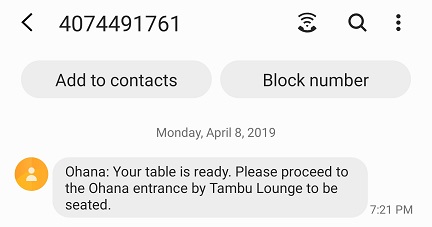 <![endif]>
and we are seated.
Good news, the starters, the salad is again the Honey Lime salad they used to serve years ago, they serve it again.
<![if !vml]>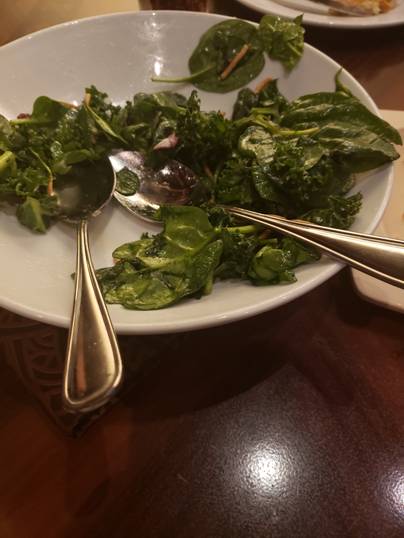 <![endif]>
salad
<![if !vml]>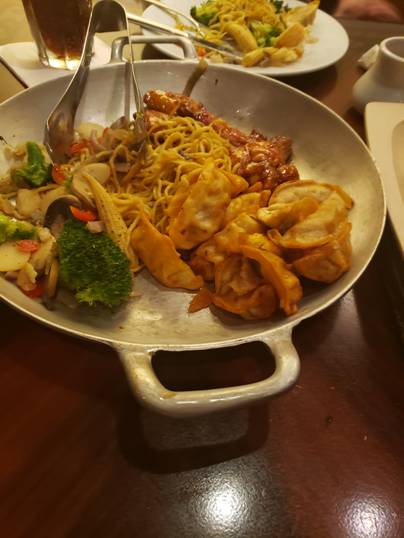 <![endif]>
more starters
I enjoy the BBQ shrimps of the items they bring to the tables.† When the server brings over the skewers of BBQ shrimp, I look at him.. and sayÖ.† Darn that looks very heavy to walk around with, I think he should leave plenty of shrimps on my plate.† First round, after eating the shrimp, I count the number of tails on my plate.† I count 9.
<![if !vml]>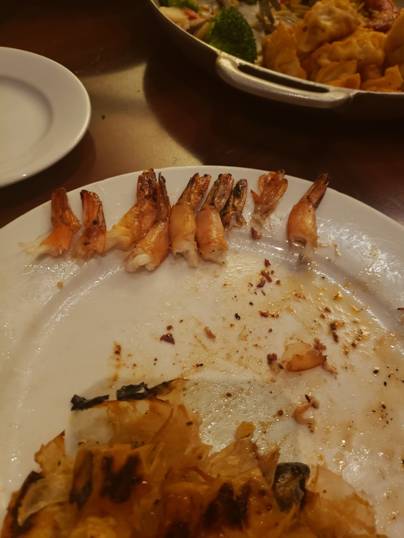 <![endif]>
The server gives me more shrimps, 12 more.† Round 2.† Round 3 was 7 more.† Total number of shrimps is 28.
<![if !vml]>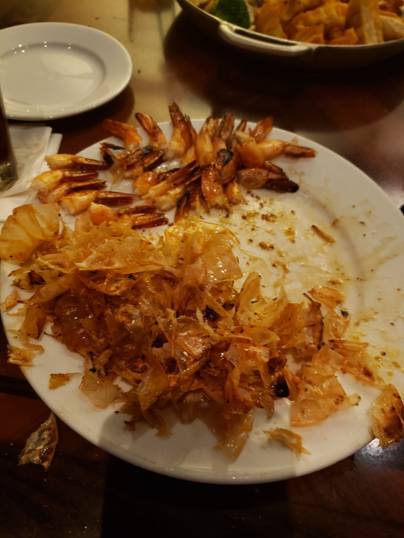 <![endif]>
When I post how many shrimp I had on social media, get lots of negative feedback.† Will see tomorrow how many more I can eat.† The bill was for two people.
<![if !vml]>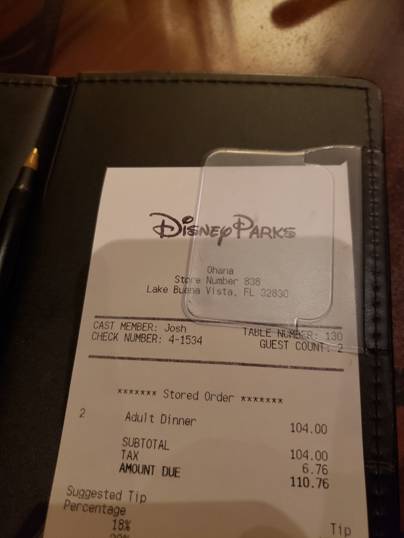 <![endif]>
Now let me figure out where I stand financially.† Since this is a double credit, I will do it this way.† Its $116 for 3 credits, so 1 credit is $38.67, so 4 credits is $154.67.
Breakfast cost me $38.† Lunch cost me $20.48.† Dinner cost me $104.† Total meals $162.48, for a difference of $7.87 in my favor.
After eating, Virginia heads home, I head to the bus stations by the Magic Kingdom and head back to my resort.