Trip home
April 13-14, 2019
Packing up and heading home.
For the first time since I am on Disney property, I get to sleep late. The alarm still set for , but stayed in bed till about . I got dressed and went to drop off my scooter at luggage services.† Its about a 5 minute walk from my the main building back to my room. I then started to pack up my electronics and clothes into my luggage, roll bag, and backpack.† I double checked everything in the room to make sure I havenít forgotten anything.
While on vacation, I took things from home to enjoy living at Disney for a week.† That includes Echo Dot, Firestick.
<![if !vml]>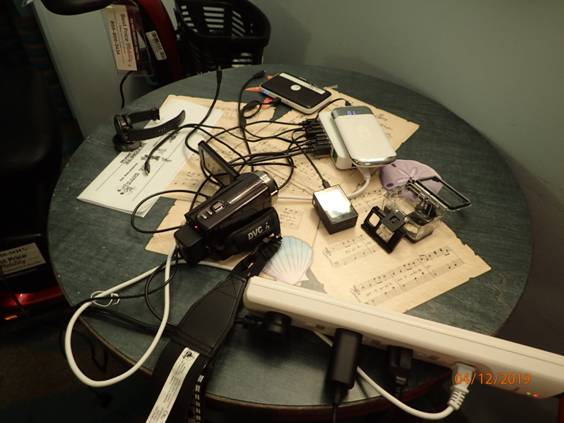 <![endif]>
charging cameras, battery packs, and watch
<![if !vml]>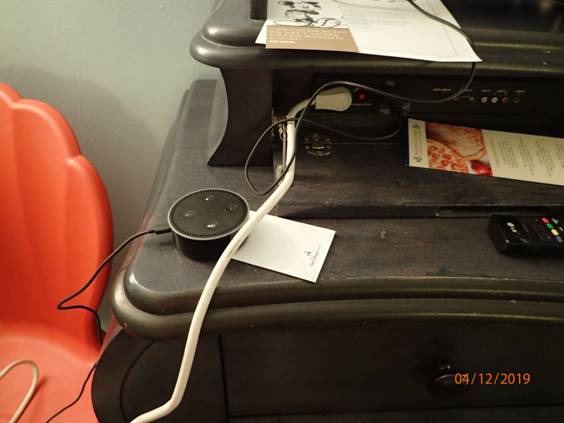 <![endif]>
Alexa say hi J
<![if !vml]>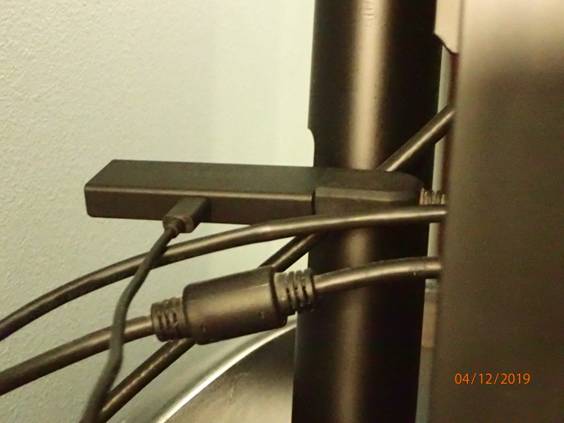 <![endif]>
Amazon Firestick. So I can watch my home
Cable service while at Disney
<![if !vml]>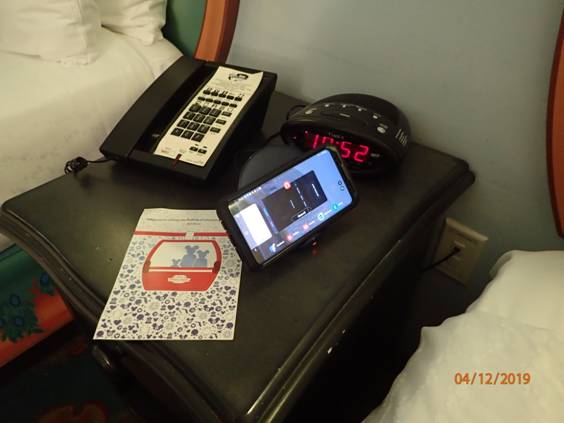 <![endif]>
Smartphone by my bed
Virginia is picking me up at my resort and driving me to the train station. She gets in touch with me and plans to pick me up around , the time I need to check out of my room.
I get the list of charges made against the room, and everything is appropriate. I was worried about being charged for overnight parking, which I wasnít.
I hear a knock on my door, it was housekeeping to see if I vacated the room, said it would be closer to check out time, 11 am.
I meet Virginia in the food court having breakfast.† I used my last two snack credits on Orange Juice and a bagel with cream cheese for my breakfast.
<![if !vml]>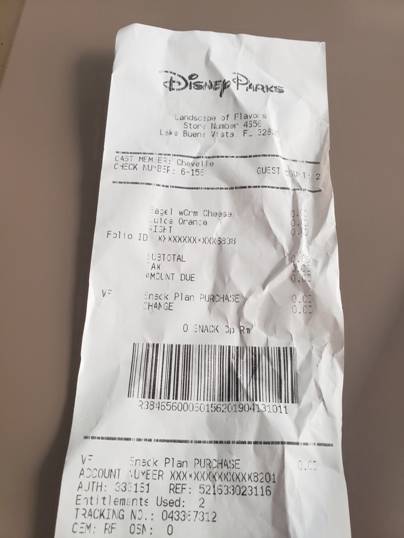 <![endif]>
zero credits left, no last minute
panic getting crappy snacks
I double check the room to make sure everything is packed and I close the door on my room, right on time .
<![if !vml]>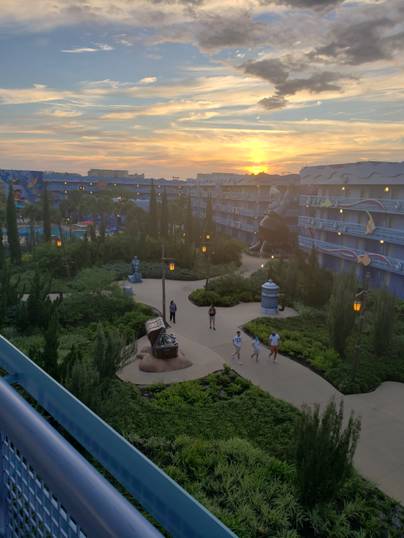 <![endif]>
nice traveling day
<![if !vml]>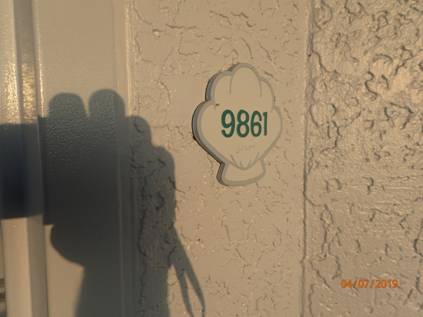 <![endif]>
Goodbye room 9861
<![if !vml]>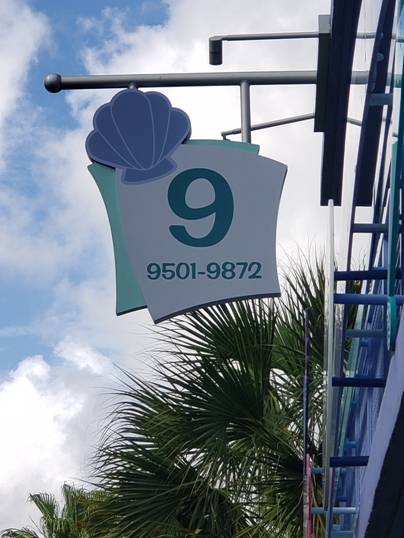 <![endif]>
Goodbye Building 9
Little Mermaid buildings
Art of Animation
Virginia brings her car nearer to the building, I pack the bags into her car and we leave.† She shows me a bit of Orlando on the way to the train station.
We make it to the Orlando Station before and told the train will be right on time. Waiting in the train station I notice the large mural on the wall is gone, so was the TV. The mounting bracket for the TV is still there.
At , the train is arriving and I broadcast it on Facebook.
†I say goodbye to Virginia and board the train.
<![if !vml]>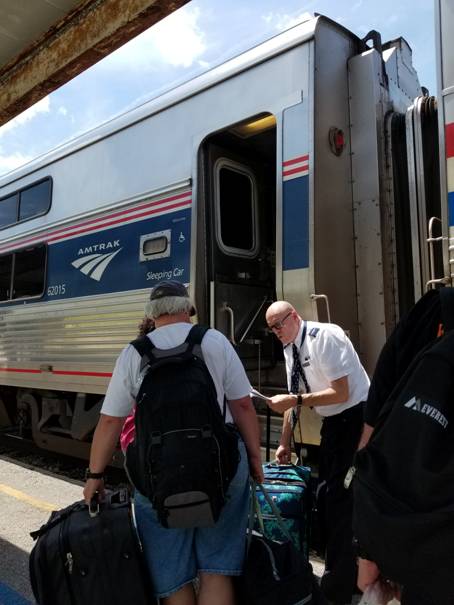 <![endif]>
Boarding Train 98
Silver Meteor
Photo credit Virginia
I board the car and place my items in my roomette.† We are told that if we want lunch, head to the diner car right away, which I did. I had the usual hamburger meal.
<![if !vml]>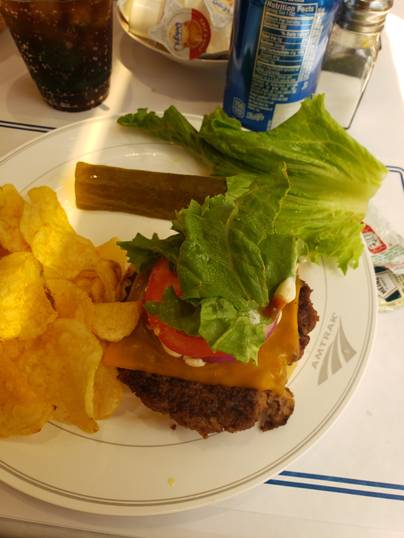 <![endif]>
While eating lunch, we are passing through Winter Park, Florida. ()† At a crossing, I notice several men with cell phones taking video of the train.† I posted on the Amtrak Fans Facebook page about this.† I posted I was on train 98 and such, is there something special about this train?† Sometimes they have special cars they use trains to move and such.† One of the video photographers responds and even shows the video of the train.
<![if !vml]>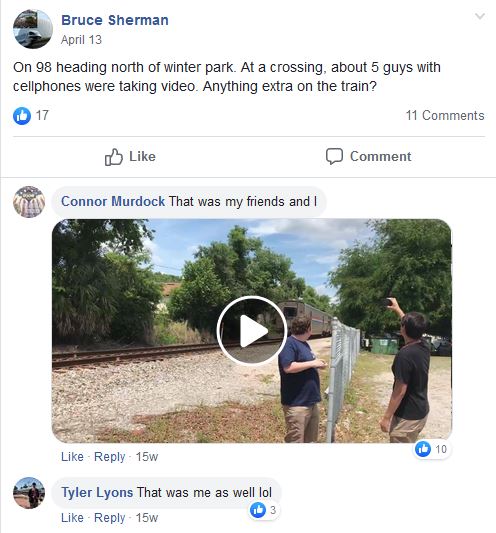 <![endif]>
†Looking at the video, knowing where I was sitting in the dining car, this is me (my right shoulder) in the dining car.
<![if !vml]>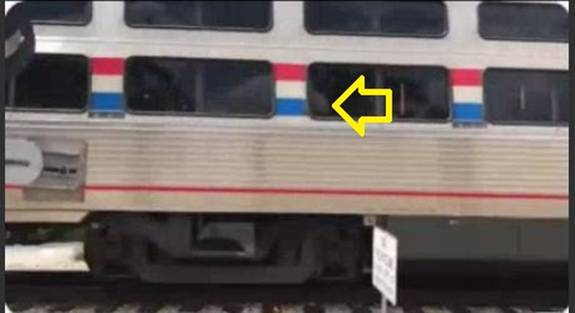 <![endif]>
I settle into my sleeper, unpack things. I make a reservation in the dining car
The sleeping car attendant tells us some not so good news. The day before there was a freight train derailment which led to delays around Washington DC. Sure enough I look at the travel schedule and see yesterdays train 98, Silver Meteor showing a delay about 9 and a half hours. Depending on traffic, not sure if this will delay us too. But commented since this is a weekend, good possibility it wouldnít.
Before Jacksonville, we pass the Juice Train.† Here is a short video.
We stop at Jacksonville ().† Itís a longer stop as they switch crews, take on fuel for the locomotives and water for the cars.
I pack up my stuff that I take with me to the dining car.† I get my usual dinner items.
<![if !vml]>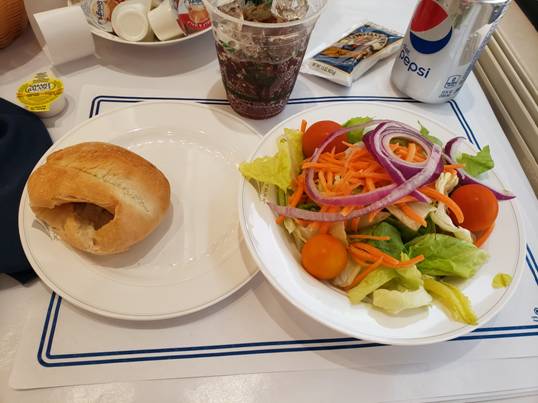 <![endif]>
roll and salad
<![if !vml]>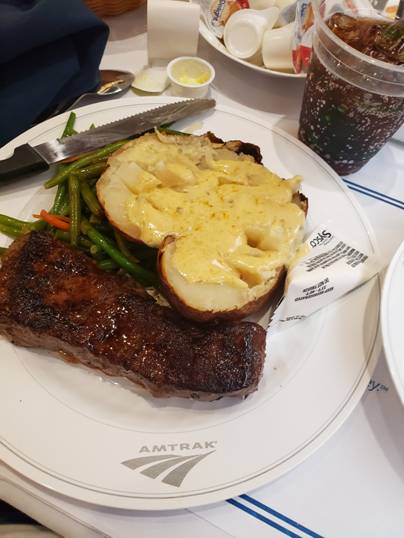 <![endif]>
take a guess J
forgot to take photo of dessert L

I set up Alexa (Echo dot) in my roomette.† Alexa say hi J
Yemassee station SC .
Fayetteville, NC 1:
After dinner, I tell the sleeping car attendant to set up my bed. I lay in bed and fall asleep. I wake up about , go online for a bit, then go back to sleep.
Rocky Mount, NC 2:39 am
Richmond, VA 5:15 am
About , I get out of bed and get dressed for breakfast. Get my usual breakfast.
<![if !vml]>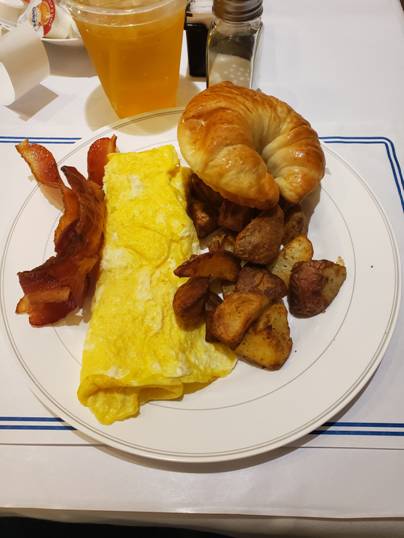 <![endif]>
cheese omelet
Washington DC 7:16 am
†
The SCA does my bedding while eating. We are pulling into Union Station in Washington DC where we will switch from diesel to electric locomotives. This means while we donít have a locomotive connected, the dining car wont have power to cook, they make my omelet just in time.
<![if !vml]>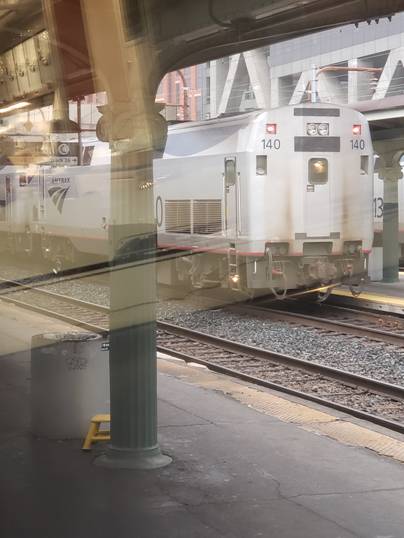 <![endif]>
diesel locomotives disconnected
from our train
Took some photos of my train while they disconnect the diesels in favor of the electric locomotive.
<![if !vml]>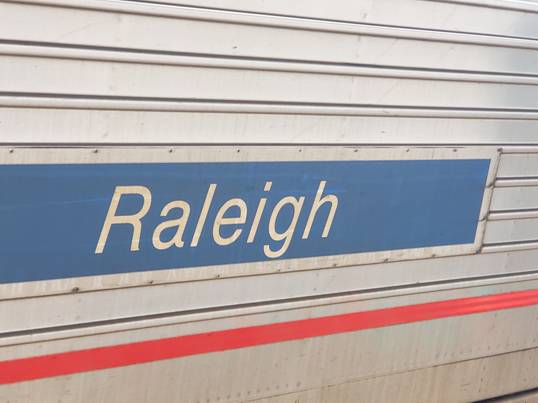 <![endif]>
Dining car
<![if !vml]>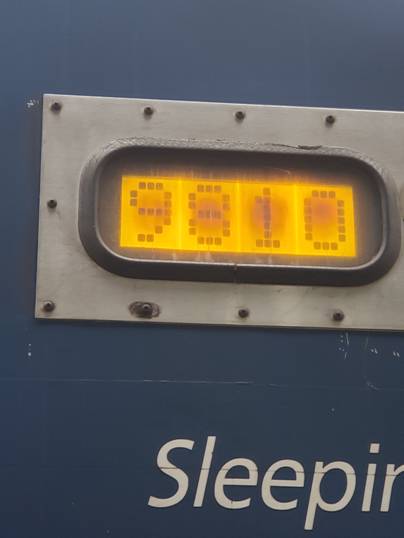 <![endif]>
my sleeping car, train 98
sleeping car 10
Here is a short video of us leaving Washington DC with a Electric locomotive, notice all the overhead wires.
†††††††††††††††††††††††††††††††††††††††††† <![if !vml]>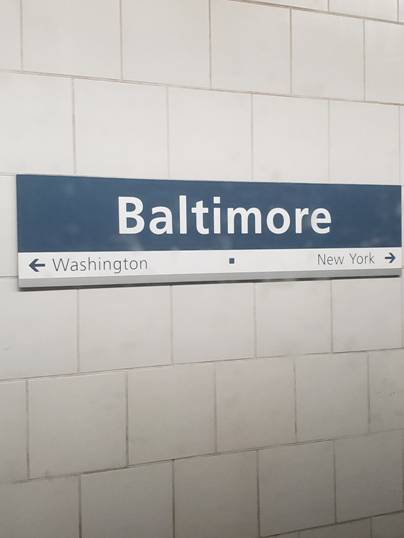 <![endif]>
My SCA is a comedian, like Jungle Cruise skippers. If you liked my service, my name is so and so from Amtrak, if you donít like my service, I am Julie with Eastern Airlines. Then says if anyone lost a roll of $100 bills with a rubber band, he found the rubber band. Meaning make sure you check for everything before leaving the room.
<![if !vml]>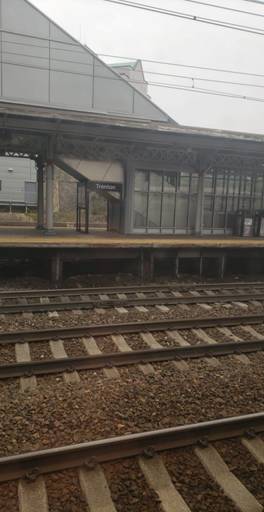 <![endif]>
Trenton
<![if !vml]>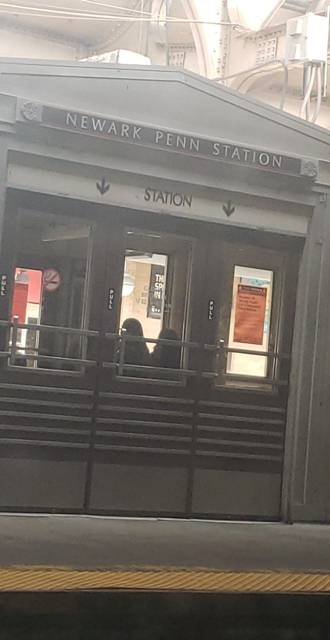 <![endif]>
Next stop New York Penn Station
On my frequent trips to the Poconos, On Rt 280, I see the tracks that Amtrak uses, often wishing I can be on the train heading to Florida.† Here is a photo I took from my sleeper car showing Rt 280, near where it connects to I 95, The New Jersey Turnpike.
<![if !vml]>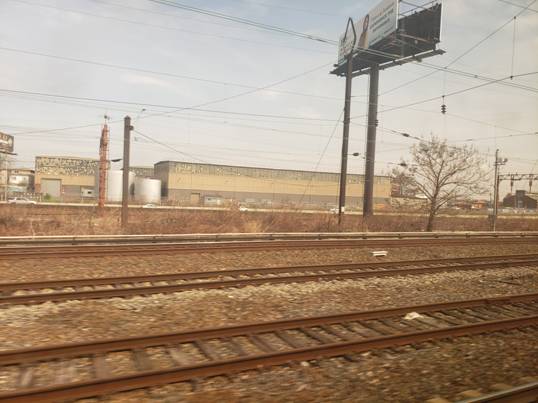 <![endif]>
All packed to leave the train.† Just looking out the window till we enter the Hudson Tunnel, feeling sad cause my journey is at the end.
<![if !vml]>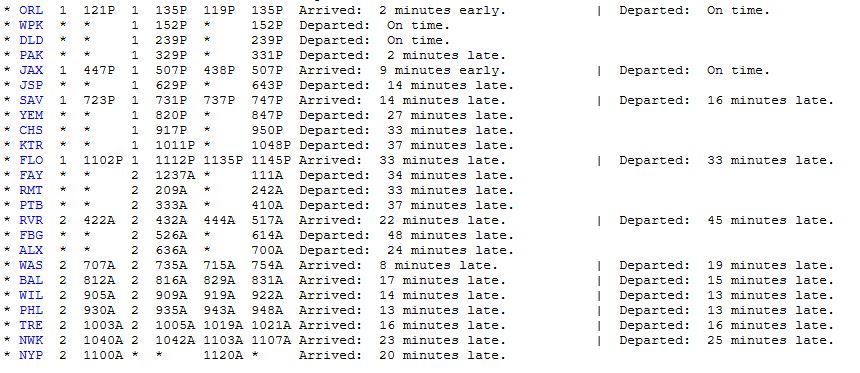 <![endif]>
Being the weekend, MTA has trains being diverted. My mother called the MTA and told me the F train is running on the A line in a portion of Manhattan, so I head towards 8th ave train station inside Penn Station and catch the F train home to Coney Island.
<![if !vml]>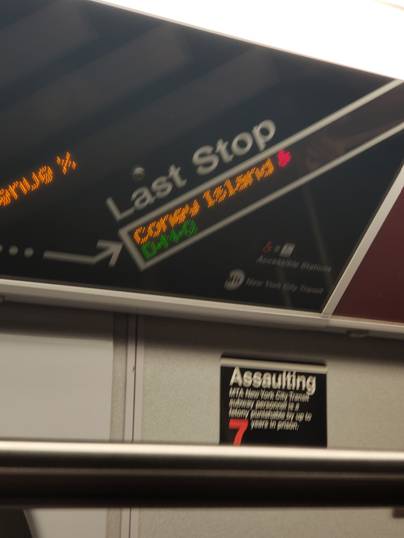 <![endif]>
With my luggage making it down the elevated train stations stairs in one piece, the trip is over. Went back home and went to sleep for a bit.
<![if !vml]>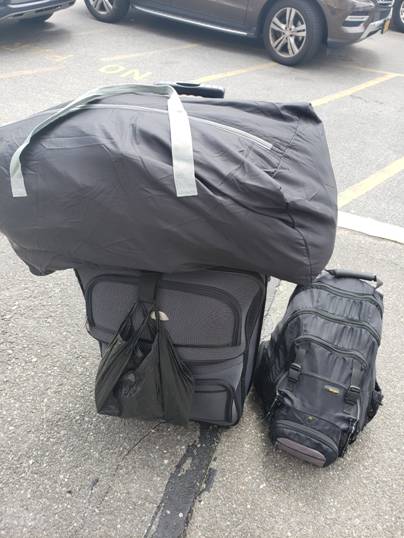 <![endif]>
The roll bag was a last minute purchase.† I thought I bought it too big, but with the presents I brought home, looks like I filled it to capacity.† Makes my rolling luggage small, doesnít it.
<![if !vml]>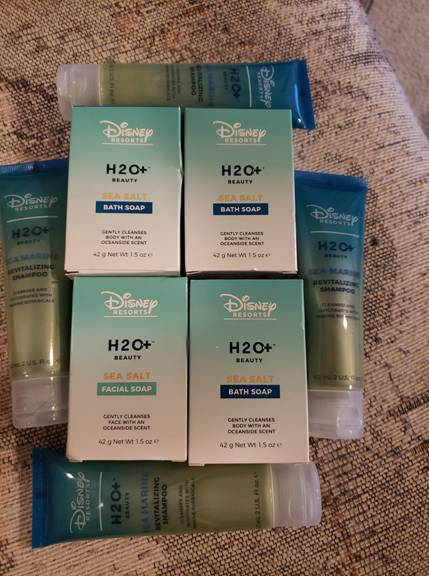 <![endif]>
this trips take
And finally to prove I go for the food, the rides, shows and other attractions are there just to take up time between eating, here is this little montage I made of my dining plan choices.