April 5th - 6th, 2019
The journey south
Today is T dayÖ T as in Travel.† Today starts my trip via Amtrak to Walt Disney World. It seemed to be a long wait for this trip.† But today this adventure begins.
The shirt of the day, or for the trip south is a gift from my friend Virginia, I have a similar shirt, but wear hers.
<![if !vml]>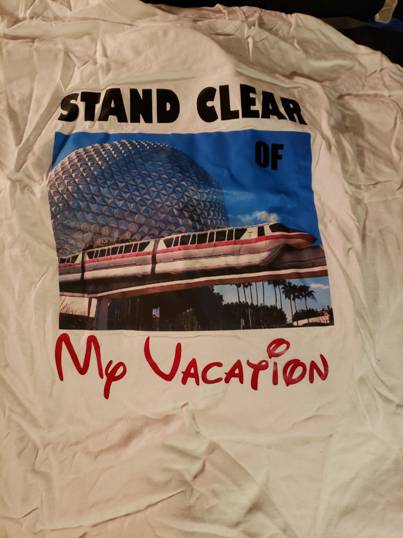 <![endif]>
First up, taking the F train from here in Coney Island to mid town Manhattan, to New York Penn(Sylvania) Station at 34th and 7th Ave.
This trip starts as most does.† My mother meeting me at the train station, giving her my house keys, and arguing about taking my luggage up the stairs to the train platform.† She looks at my luggage and screams about taking all this stuff, including Yoohoos.† Guess what I forgot, went back upstairs to my house, grabbed the 10 pack, and placed them in my luggage.
<![if !vml]>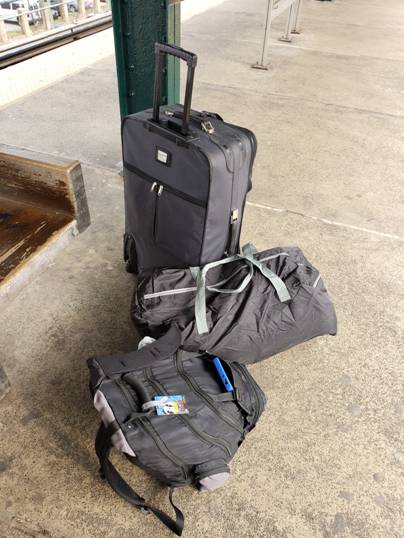 <![endif]>
my luggage for this trip
While all three pieces had the Disney luggage tags.† I found the first one on the floor to my apartment.† The second was lost taking the luggage up to the train platform.† The only one that didnít fall off was my backpack.† Talking about my back pack.. want to guess how heavy it was?
<![if !vml]>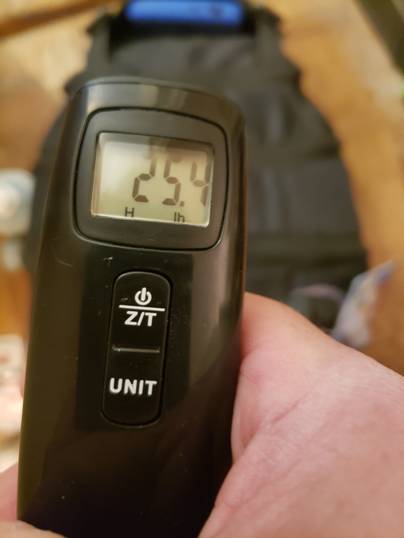 <![endif]>
which is lighter then my large piece of luggage which weighs in at 44 pounds.† Roll bag?† Donít know.
I am wearing a winter coat, which I wont need for Florida, but do need in New York.† Years ago when my father was still alive, I went down in end of January, beginning of Feburary.† My parents went with me to NY Penn and took my winter jacket back home.
First train ride of the day, F train approaching Neptune Ave station.
<![if !vml]>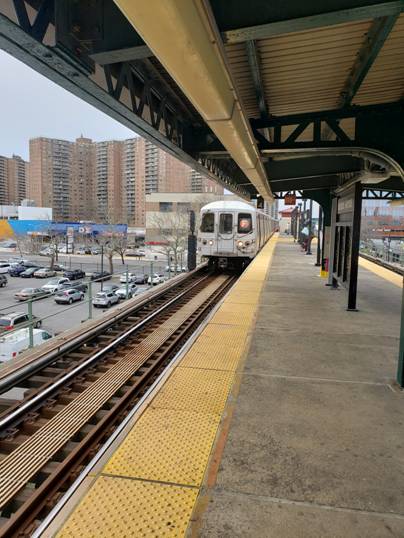 <![endif]>
<![if !vml]>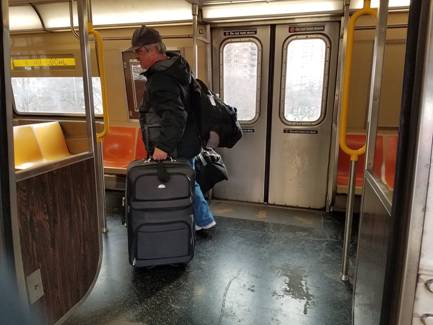 <![endif]>
taken by my mother boarding
the F train
Looking out the train window, I see the BQE (Brooklyn Queens Expressway).† Any day I donít have to travel the BQE is a vacation.
<![if !vml]>
<![endif]>
I make it to 34th st and 6th Ave train station without incident.
<![if !vml]>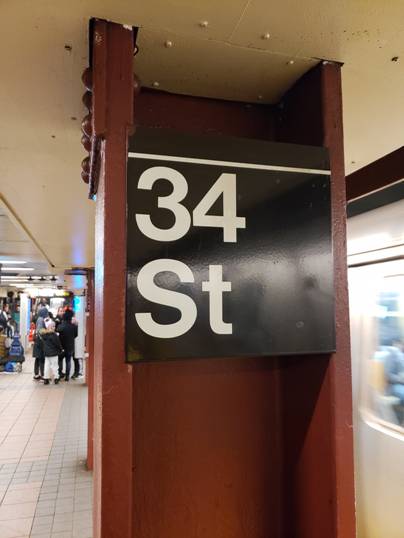 <![endif]>
†I look for a working escalator, walk to it, and lucky my luggage fits perfectly.† The roll bag I am using itís a little on the large size.† Once on the station level, I go through the security slam gate. †Lots of police around, but leaving the station, they donít bother me.† I walk up a slight ramp to find a elevator to take me to street level.† Lucky that is working.† I know further down is another elevator by the Path station.† Right outside the elevator, look up, thatís the top of the Empire State Building.
<![if !vml]>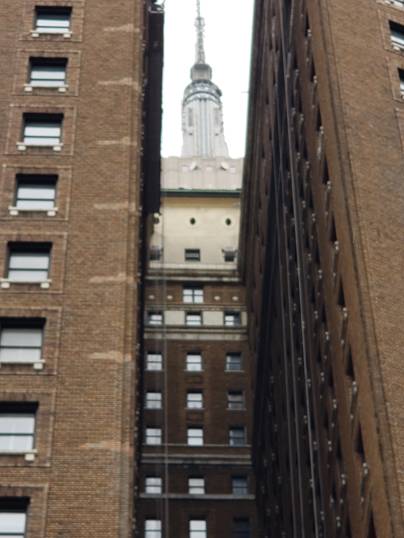 <![endif]>
Once street side, I call to let my mother know I am safe in Manhattan, I donít like to do this, but promised I would.† I walk south a block and head towards 7th Ave.† Once at 7th Ave, I head south to 34 st
<![if !vml]>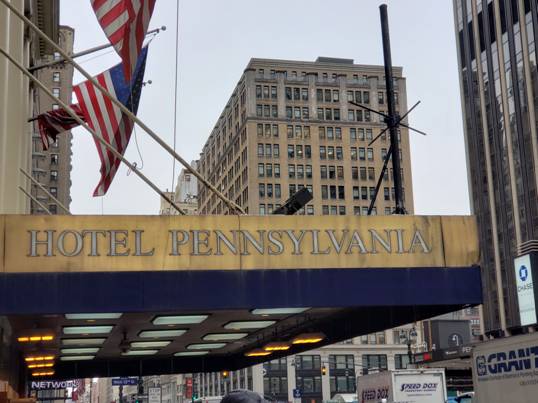 <![endif]>
Pennsylvania 6-5000 is the number to call
Just like in the song
†to enter NY Penn.†
<![if !vml]>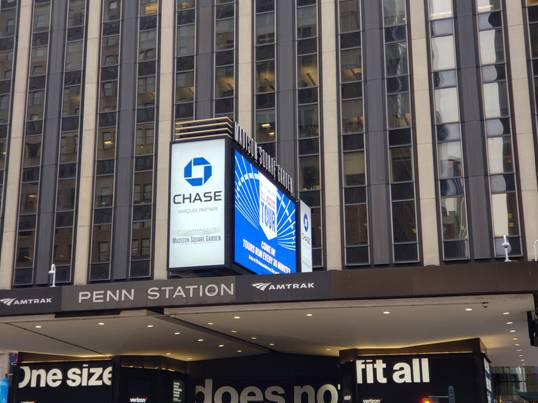 <![endif]>
The escalator takes me down,
<![if !vml]>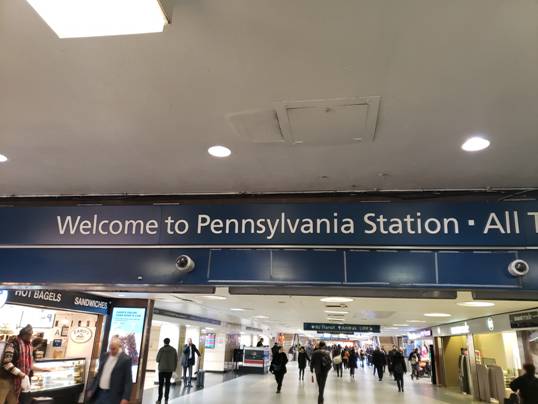 <![endif]>
walk across to the Acela Lounge.
<![if !vml]>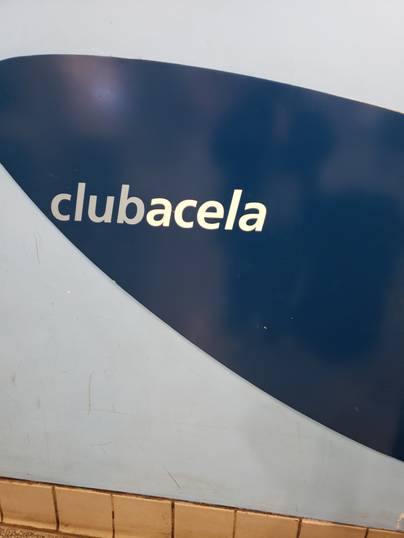 <![endif]>
I check into the lounge, show them my e-ticket, and settle in.
<![if !vml]>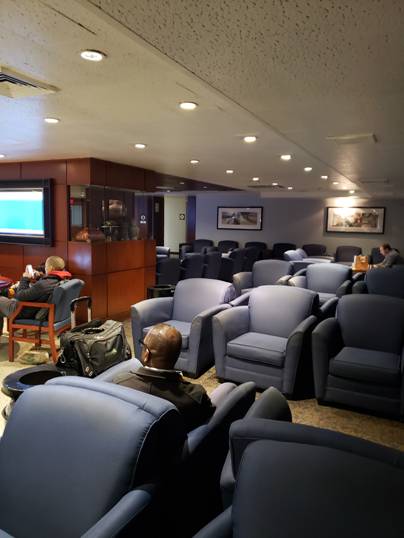 <![endif]>
†I see on the big screen they are still boarding the Silver Star, its just before .† The Silver Meteor leaves at , got about 4 hours to kill.† I prefer to be waiting at the train station then waiting at home.
I have a couple of snacks.†
<![if !vml]>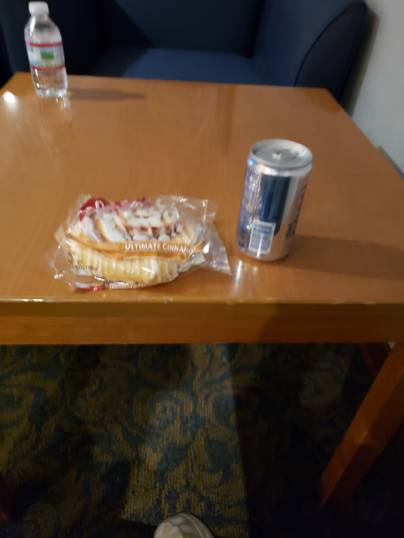 <![endif]>
And watch ĎThe Warriorsí on my smartphone, as I usually do.† As it gets closer to , they donít refill the cooler with juices, but with soda.† The sweet snacks are replaced with potato chips, popcorn, etc.†
<![if !vml]>
<![endif]>
<![if !vml]>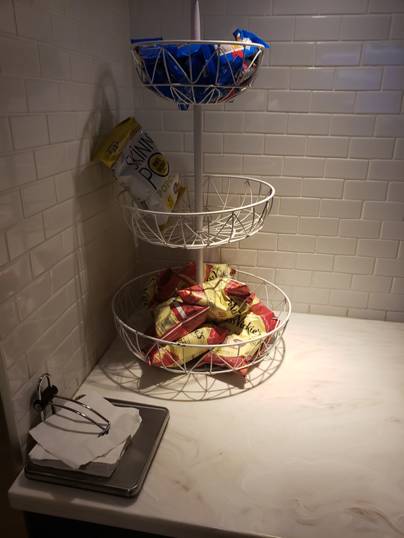 <![endif]>
<![if !vml]>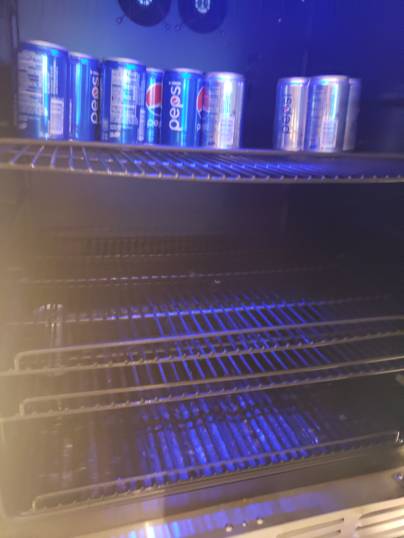 <![endif]>
and some hot drinks
<![if !vml]>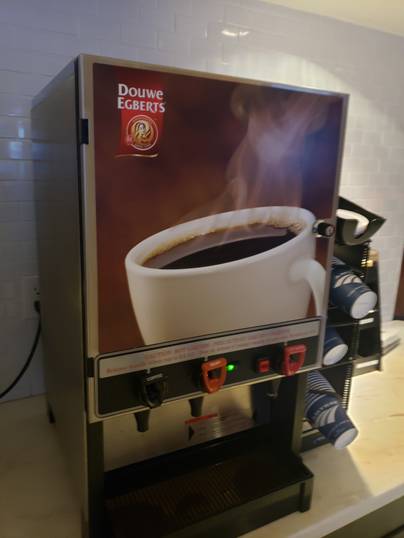 <![endif]>
Something new this trip.† They stock large candy bars like Snickers and Twix.
<![if !vml]>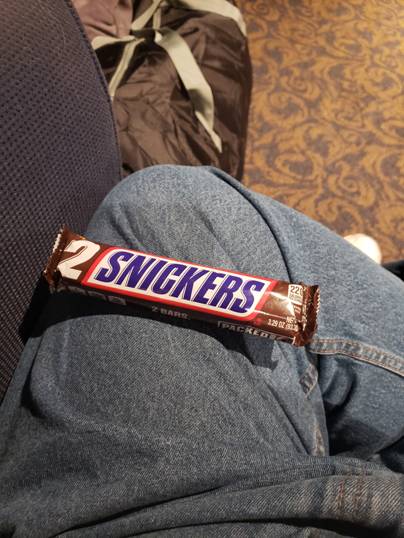 <![endif]>
†They are gone pretty quick.
They show the Silver Meteor on the departure screen.
<![if !vml]>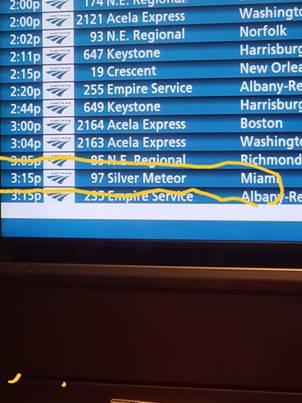 <![endif]>
One of my concerns this trip is using my new for vacation, my new current smart phone, GS9+.† Big difference between this model and previous trips, this, I cant swap batteries when it dies.† I am taking lots of photos with the camera and sharing it on social media.† The charge on the phone is about 40%.† Once on board the train, will charge the phone.
A little before , they call all those going on the Silver Meteor, please assemble at the entrance to Club Acela.† The Amtrak person who will escort us down to the platform asks everyone to show him our e-tickets to make sure we are boarding the right train on the right day.
Penn station platform is even with the entrance, no steps or anything.† I ask for car 9710 (97 for the Meteor, car 10) room 2.†
<![if !vml]>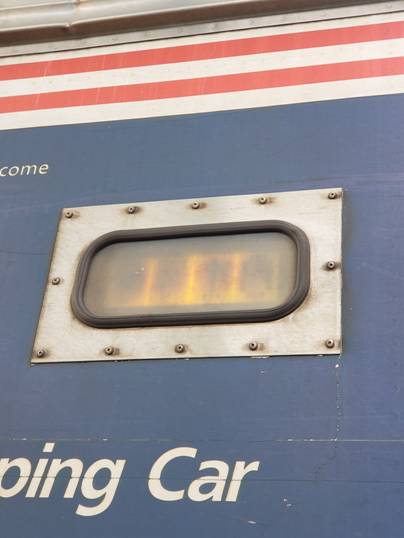 <![endif]>
hard to see, says 9710
<![if !vml]>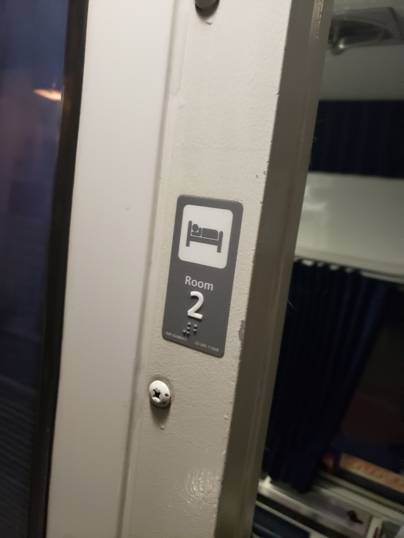 <![endif]>
room 2
I find the room, no welcome sign this time.† My last trip in 2017 had a sign saying Amtrak welcomes Bruce Sherman on the Silver Meteor.† I place my luggage on the other seat,
<![if !vml]>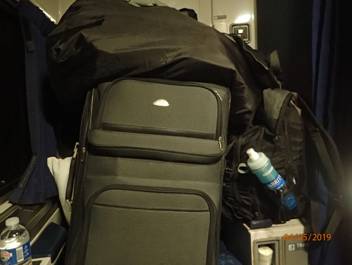 <![endif]>
and prepare to go live on my tablet, my trains movement leaving the station.† Pretty sure it will work in the station, but should loose my cell signal as we pass underneath the Hudson River, but will give it my best shot.† First problem.† I donít have Facebook on my tablet.† I never needed it before.† So I went to download, and it wouldnít let me download the file unless on Wi-fi.† So I set up my smart phone, my GS9+ as a hot spot, connect the tablet to it, download the app, and after a couple of tries, I get my password right.† The Tablet is sitting on the window facing outward, as the train starts to move, I go live on FB.
My room is facing the left side of the trains forward motion.† Allot more to see going through Washington DC and Richmond, VA.† Just the Philly Zoo on the left.† I just look out the window till dinner time.
The trains movement is very smooth.† I donít even feel it moving till I see the platform moving outside the window.† Years past, after we clear the station, we used to see daylight till we hit the trans Hudson tunnel.† They now placed a platform above that area so they can build sky scrapers.† So I wont see daylight again till we emerge from the tunnel in New Jersey.
Once we are outside, in a couple of minutes, I see the soccer stadium that is near Rt 280, which is what we should see if looking at the right side windows.† I leave my e-ticket out for the conductor to scan.† My sleeping car attendant introduces himself and tell him I am familiar with things.† He just asks when it is time to make the bed, he does it, they donít like passengers hurting themselves by lowering the bed themselves.
The dining attendant stops by and asks what time I would like to have dinner.† I say .† I didnít have lunch while waiting for the train, filled myself up on a couple of snacks in the station.
Newark
Trenton
<![if !vml]>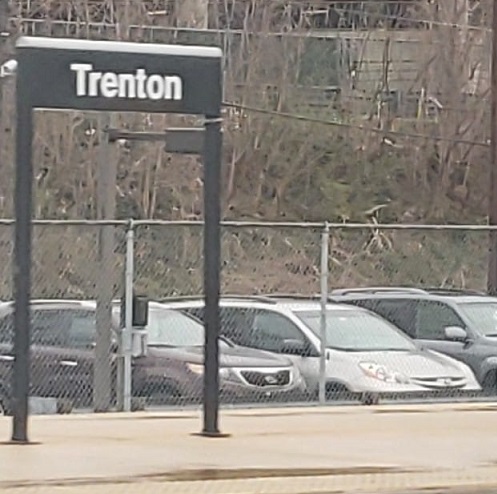 <![endif]>
As we near Philadelphia, its near , I pack up my backpack of electronics and head to the dining car, which is pretty quick.† It is just a couple of bedrooms to walk by, and the next car is the dining car.
<![if !vml]>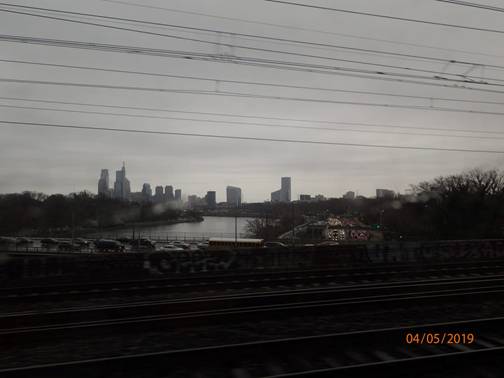 <![endif]>
Schuylkill (Schoolkill) River
Philadelphia, PA
Looking out the window to the train platform. 30th Street Station, Philadelphia
<![if !vml]>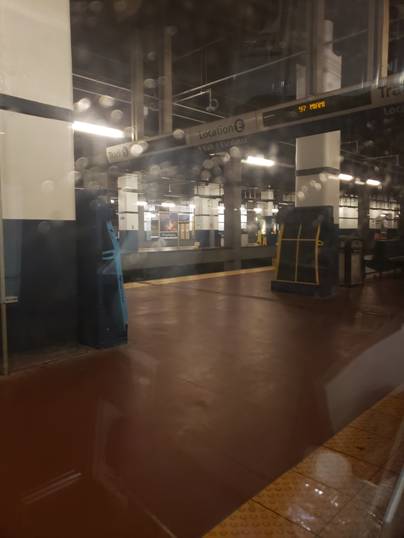 <![endif]>
sign says 97 Miami
I start off with a salad, which they asked if I wanted or not.† They used to bring it to you when you sit down, now they ask.† Its better then when you need to ask like on my last trip.
<![if !vml]>
<![endif]>
For my entrťe, I get the steak.† It comes with a bake potato.
<![if !vml]>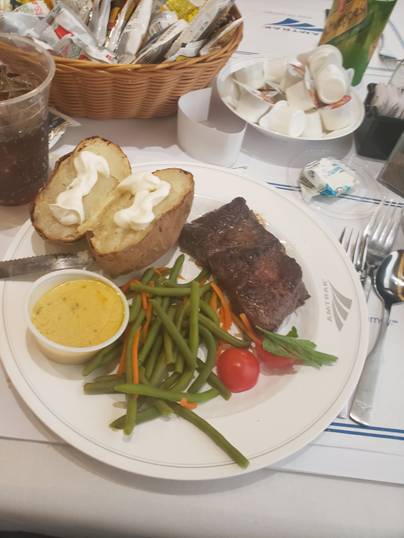 <![endif]>
† For dessert, hot chocolate cake with whip cream.
<![if !vml]>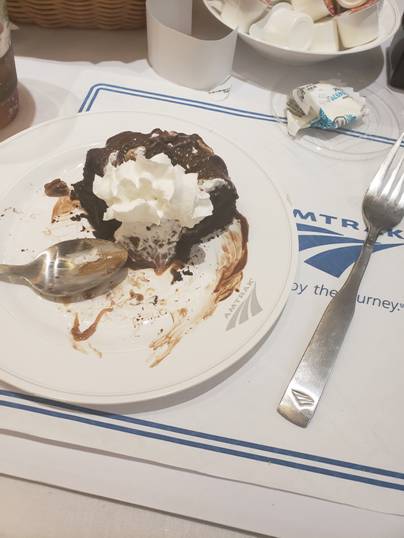 <![endif]>
I settle back in my car, break out my laptop, watch some movies.
<![if !vml]>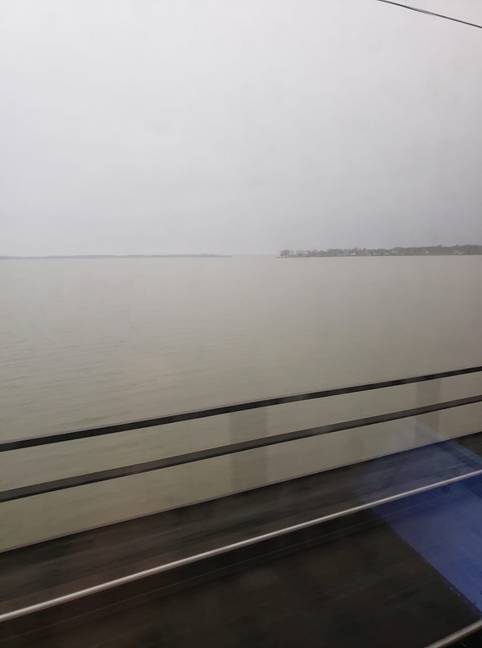 <![endif]>
near Middle River, Maryland
<![if !vml]>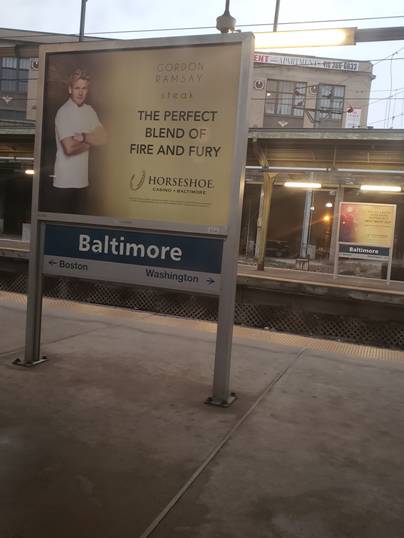 <![endif]>
Always liked this sign showing
Which direction to go for Boston
And Washington
So far no one scanned my e-ticket.
We make it to Washington DC close to promised time.† This is where we do the locomotive dance, they removed and drive away the electric locomotive, and attach a pair of diesels.† While they do this, we lose power to the cars.† I usually go upfront and watch them do this.† My last trip in 2017, the exit from the train I took, was closed and panicked about reboarding the train.† So this trip I sit in the car waiting for feel the slight bump of them attaching the diesel locomotives to the train.† The sleeper cars are in the rear of the train. I didnít feel any movement.† When the power came back on, the diesels were attached and ready to move out.† They make a train wide announcement that they will shortly scan tickets again, including those who may have had their tickets scanned already, including me.† But no one knocks and asks to see my ticket.
<![if !vml]>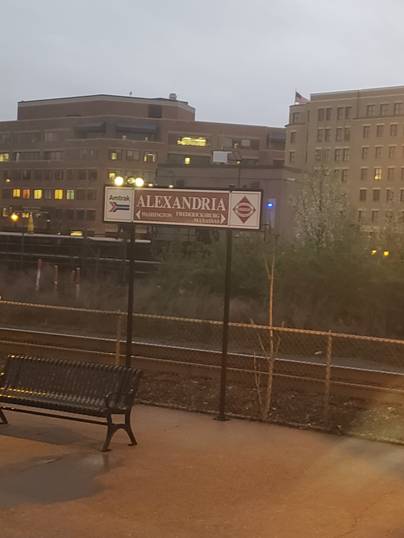 <![endif]>
†Around , I decide to lay down.† I have the Sleeping car attendant make up the bed, climb up and lay down.† Around , I hear a knocking at my door.† I ignore it, but I hear the knock again.† Now I am half undressed.† The knocking is getting more persistent.† I yell hold on a minute.† The conductor asking for my ticket?† Nope, a fellow passenger who forgot which car she was in.
I fell asleep from about to about .† Pretty good.† Usually awake most of the night.† Went online for a bit, climbed back to the upper bunk and fell asleep till about .
<![if !vml]>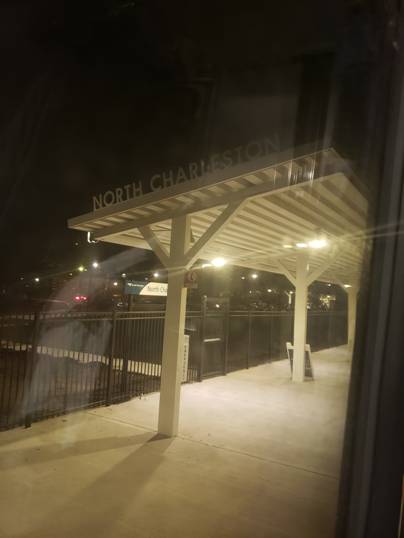 <![endif]>
I just look out the window.† Itís the dead of night, all dark except for a occasional little town or a cars headlights.
A little before , I get dressed and head to the dining car for breakfast. I am the first person in.† We pass through and stop in Savannah, GA while eating breakfast.
<![if !vml]>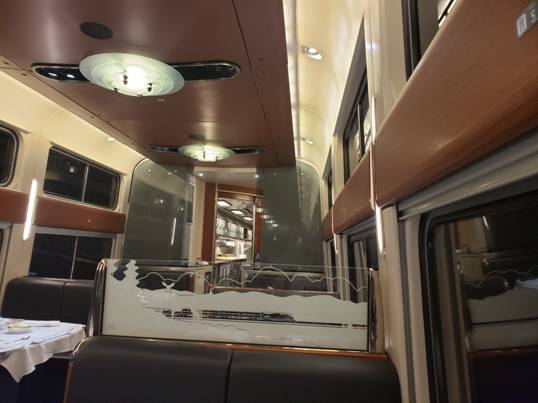 <![endif]>
<![if !vml]>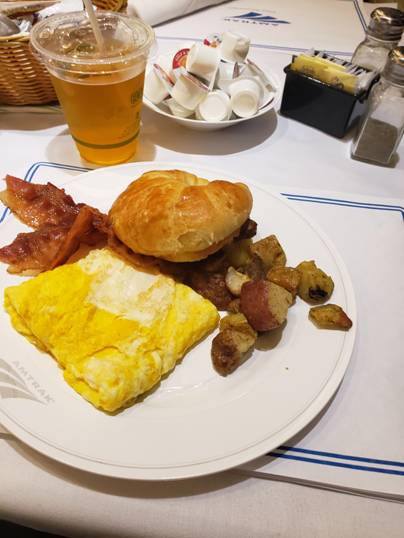 <![endif]>
Breakfast: Cheese omelet, bacon,
Potatoes, croissant.
After finishing breakfast, I head back to my roomette and just look out the window.
We make it to Jacksonville, FL just after .
<![if !vml]>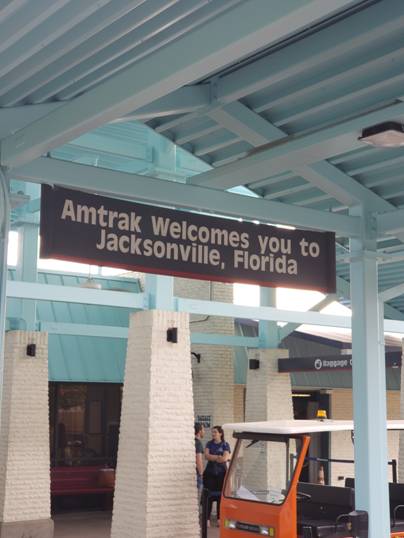 <![endif]>
<![if !vml]>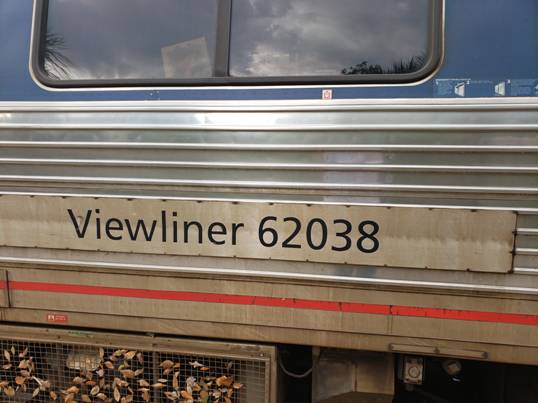 <![endif]>
my sleeper car
<![if !vml]>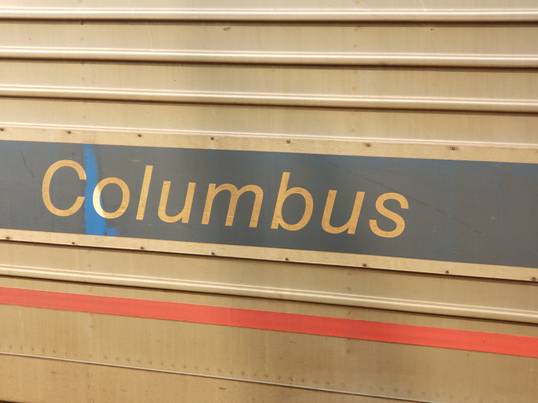 <![endif]>
my dining car
<![if !vml]>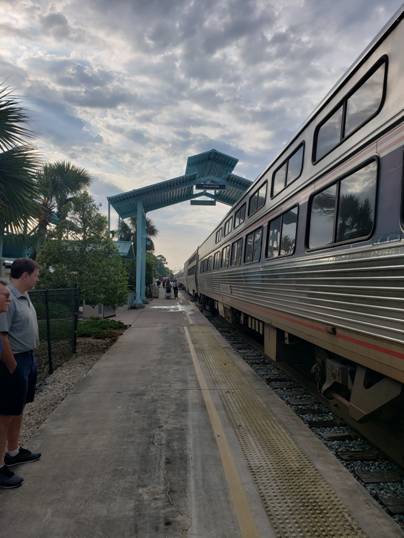 <![endif]>
the view from my sleeper car
to the front of the train
This is a longer stop as they refuel the diesels, add water to the cars, and maybe even switch train crews.† I go outside, but stay near the sleeper car stairs.
When we leave Jacksonville, so starts the stop countdown.† Pataka, Deland, Winter Park, then Orlando.
Deland 11:36 am
We are practically right on time.† Which means if I want to eat lunch on board the train, I will need to do so at .† My friend Virginia who lives in Orlando is doing me a big favor, she will pick me up at the train station in Orlando and drive me to Art of Animation.† I contact her.† She didnít forget about me.† Sigh of relief.† She is in contact with Amtrak, my train is running early.† Better then late.
At , I head back to the dining car for lunch, get my usual cheeseburger.
<![if !vml]>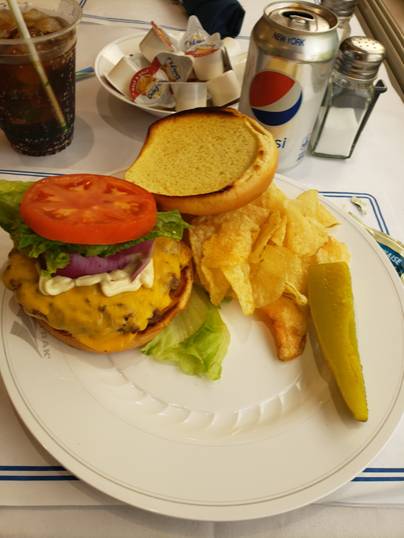 <![endif]>
†Eat quickly, pack up, making sure I donít leave anything, and just wait.† From Winter Park to Orlando is always a very slow trip.† Either anticipation or we are going slow, I donít know.
Winter Park
Hello Or Lan Do† 12:48 pm disembarked
†††††††††††††††††††††††††††††††††††††††††† <![if !vml]>
<![endif]>
we make it right on time.† I exit the train and head towards the parking lot where I figure Virginia is waiting for me, she is. We hug and head over to her car.† She has a hummer.† I lift up my bags and jacket into her car.† We are off to Art of Animation.
<![if !vml]>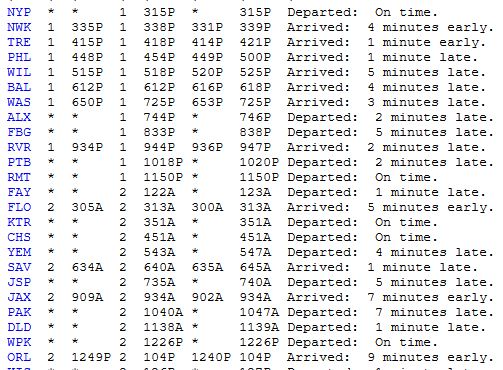 <![endif]>
time table of train trip